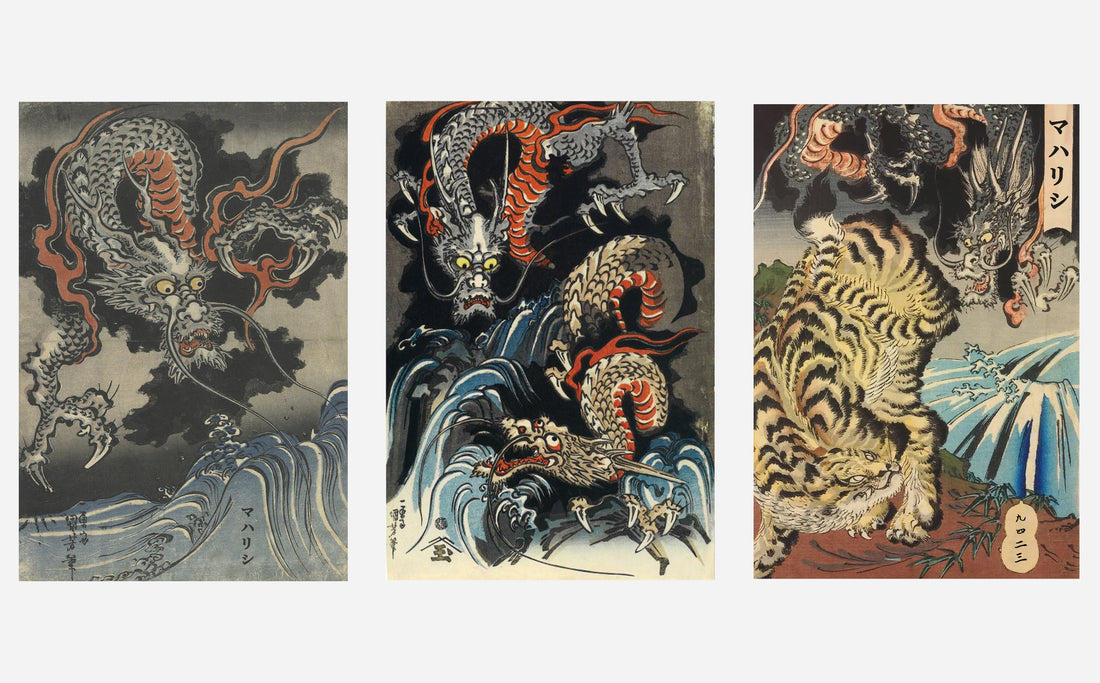 Maharishi presents its latest series of artworks inspired by the master Ukiyo-e artist Utagawa Kuniyoshi for Autumn / Winter 2023. Originally a painter, his work stood out amongst others due to his depictions of legendary samurai battles, mythical animals and vivid landscapes.

Showing remarkable talent from a young age, Kuniyoshi had found little success until 1827 when the artist's dramatic series of 108 heroes of Suikoden was completed. Ukiyo-e art at the time was influenced by other great artists such as Hiroshige and Hokusai, whose styles embodied the grace of the landscape with scenic representations of Waves and Mount Fuji.

Much of this art was reserved for the upper class and Shogunates, a city-dwelling kind whose past times were spent in theatres and travelling. Kuniyoshi's works and subjects were not suited to be placed in the homes of aristocracy which in turn, had earnt the artist notoriety with the everyday people of Japan. His work was so popular during his time that he had even received requests for tattoo designs.

The following decades saw a rise in this new style of Ukiyo-e art and woodblock printing, more vibrant, violent and animated, welcoming this change in public taste.