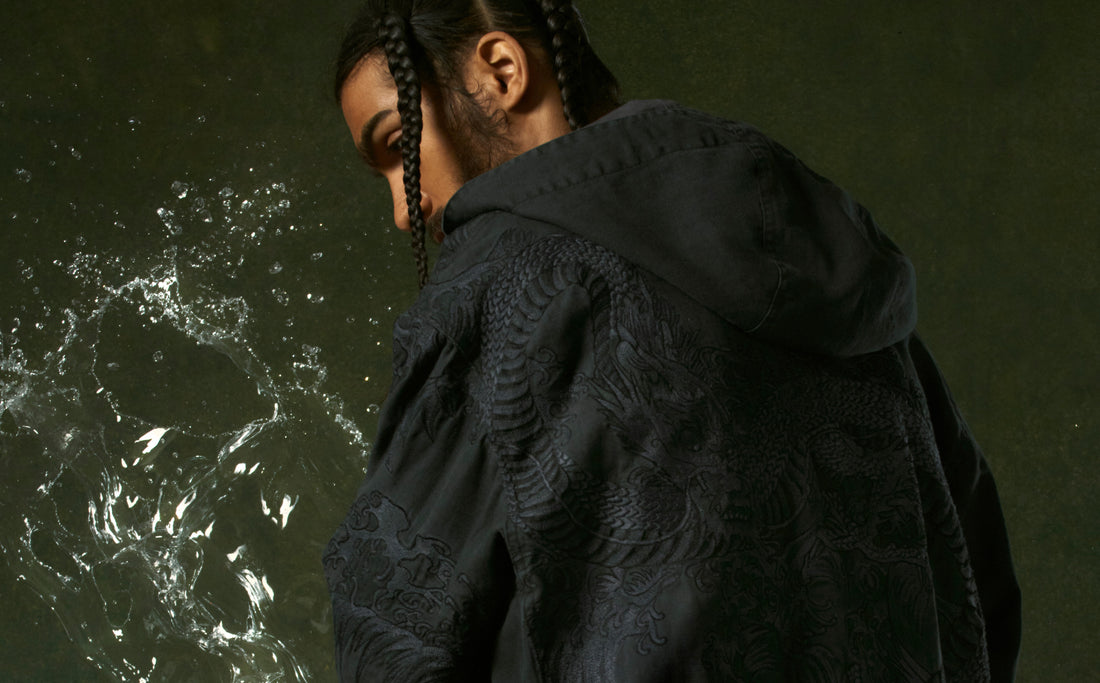 Maharishi pays homage to Japanese ukiyo-e artist Utagawa Yoshitsuya for Spring / Summer 2023 · MAHA SONGKRAN 23. 
Yoshitsuya entered the studio of Utagawa Kuniyoshi, and was considered to be one the Ukiyo-e masters most important studios. Yoshitsuya's work was known for his great prints of warriors and depiction of legendary animals. Whilst many Ukiyo-e artists worked on a small scale creating woodblock prints Yoshitsuya would work large, often creating triptychs which held great depth and detail.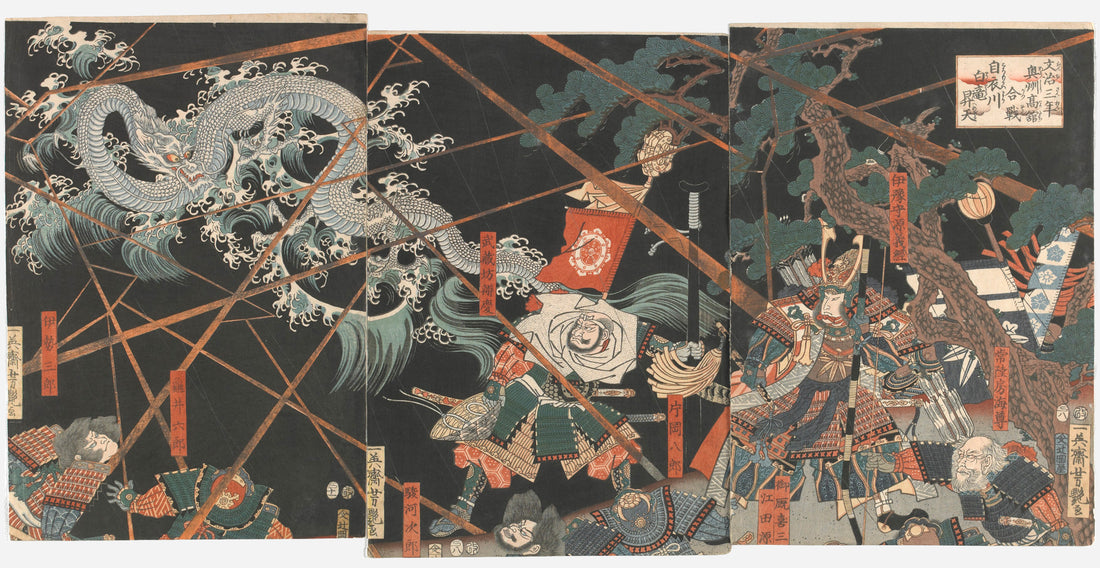 MAHA SONGKRAN 23 highlights the artwork published by Kinshodo in 1857, named "The Battle of Takadachi". Amidst lightning bolts a large white dragon emerges from the Koromo River before Yoshitsune and his followers at the battle of Takatachi in Mutsu Province in 1187. Yoshitsune's loyal retainer, Benkei, is in the centre wearing a white monk's cowl and holding his personal standard with a Buddhist prayer wheel on the top. To the right is Yoshitsune in full armour.
Across the MAHA SONGKRAN 23 collection, hand-machine embroidered tonal elements from Yoshitsuya's painting can be seen on military and sportswear staples in organic cottons.