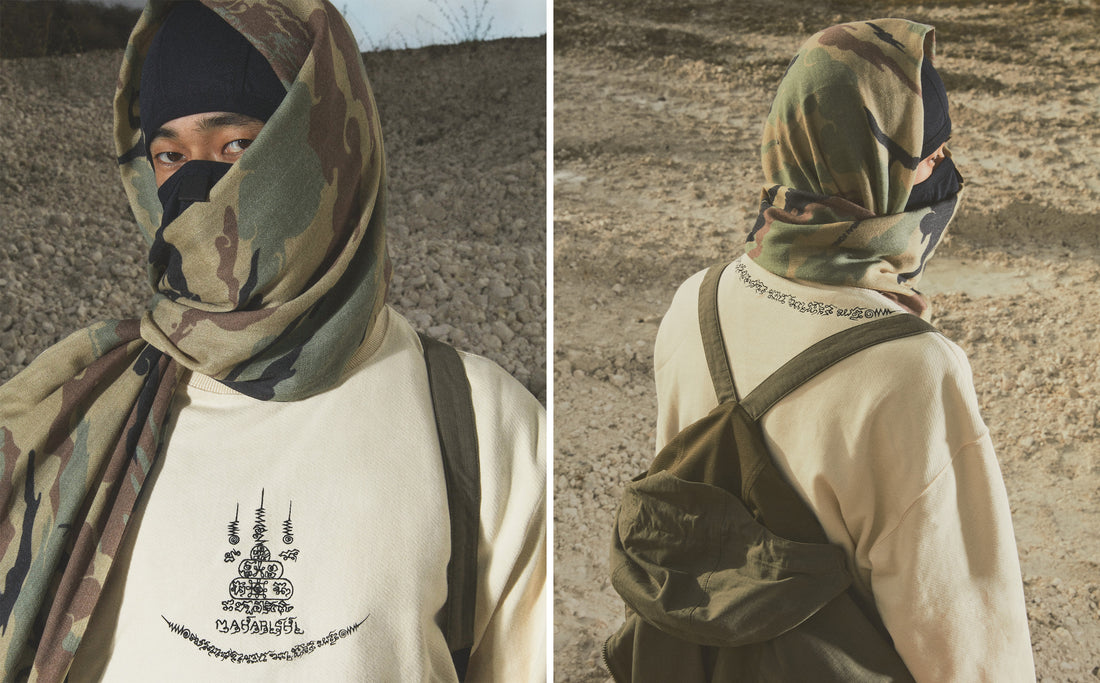 Sak Yant is an ancient Thai art form, often expressed through tattoos. The yantras, a visual mantra, include sacred geometry and powerful mythological animals as well as words that offer power, protection & fortune to the bearer.
Maharishi's SS23 yantras are illustrated by Thai guest artist, Amorn Settihorn and depict the dueling tigers talisman, which has the virtue of great power.
The literal translation of Sak Yant is Ink Yantra, and these were originally tattooed on tribal warriors.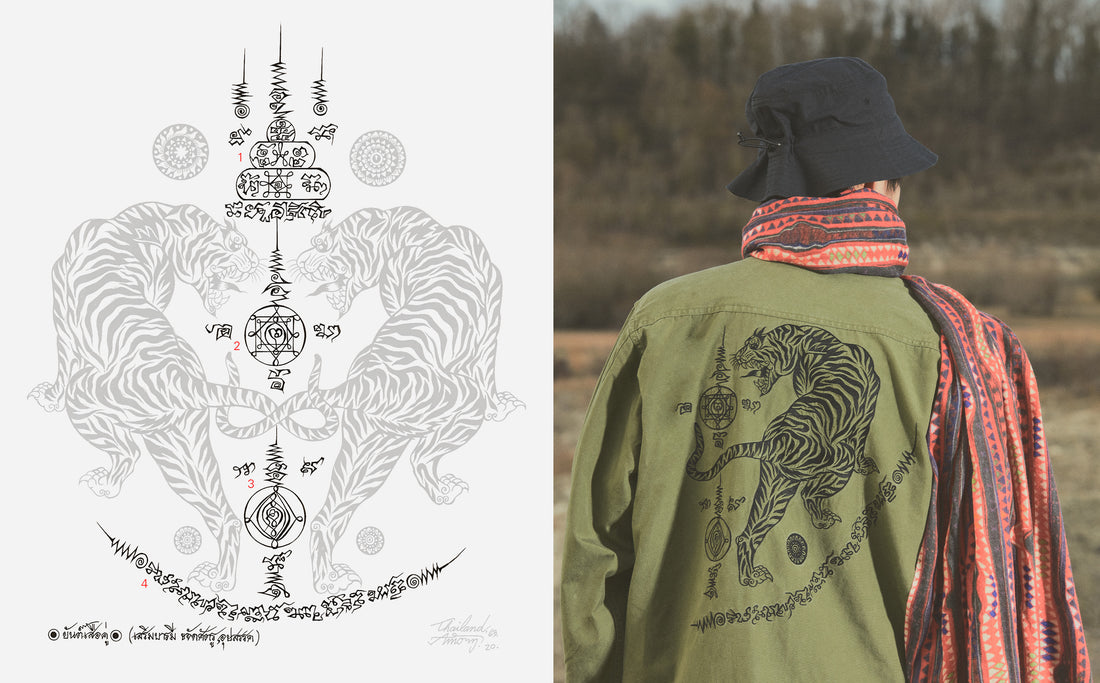 The above artwork contains multiple mantras, and has been separated and explained by Amorn as shown above:

Thai name: Na-Youkong = Can avoid dangers and enemies and be safe.

Thai name: Na Huachai Phutto = Protect from dangers and harms.

Thai name: Na Sua-Krong = Power and Prestige.

This is the mantra for praying.