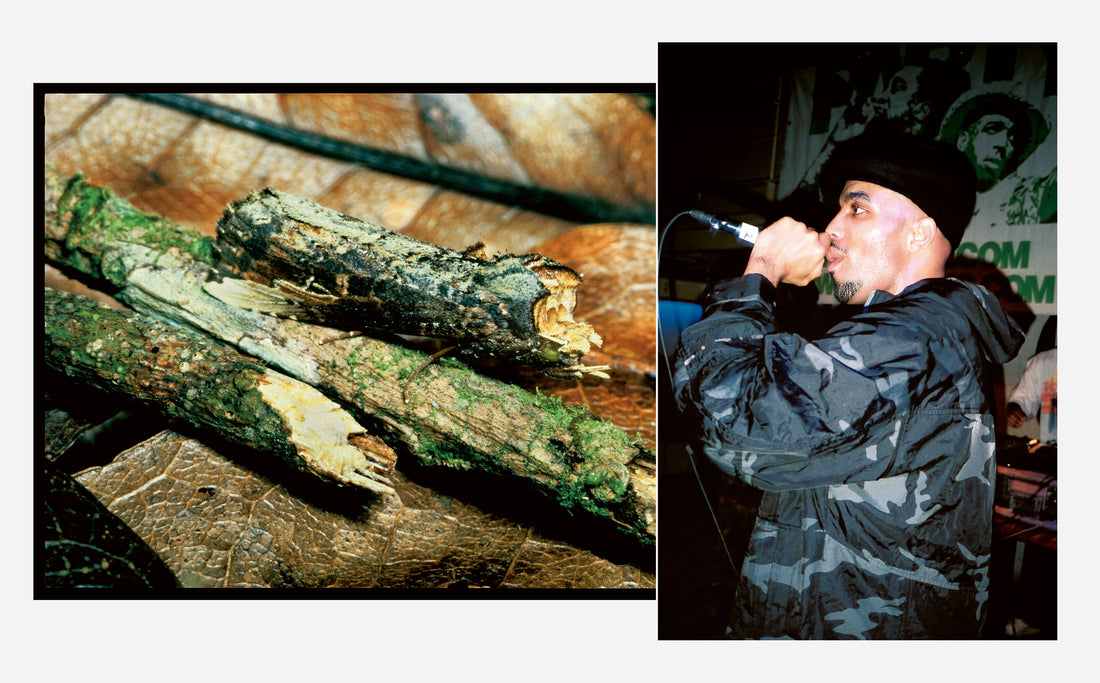 Maharishi aims to detach camouflage from its military associations and promote its natural roots and its development by artists. It has always grounded its use of DPM patterns in the idea of reclaiming them from the military-industrial complex. Camouflage has existed for millions of years in nature and only in recent modern history has it been associated with war and the military. Even within that context, its development was only made possible by using the talents of artists, designers and other creatives, many of them conscientious objectors.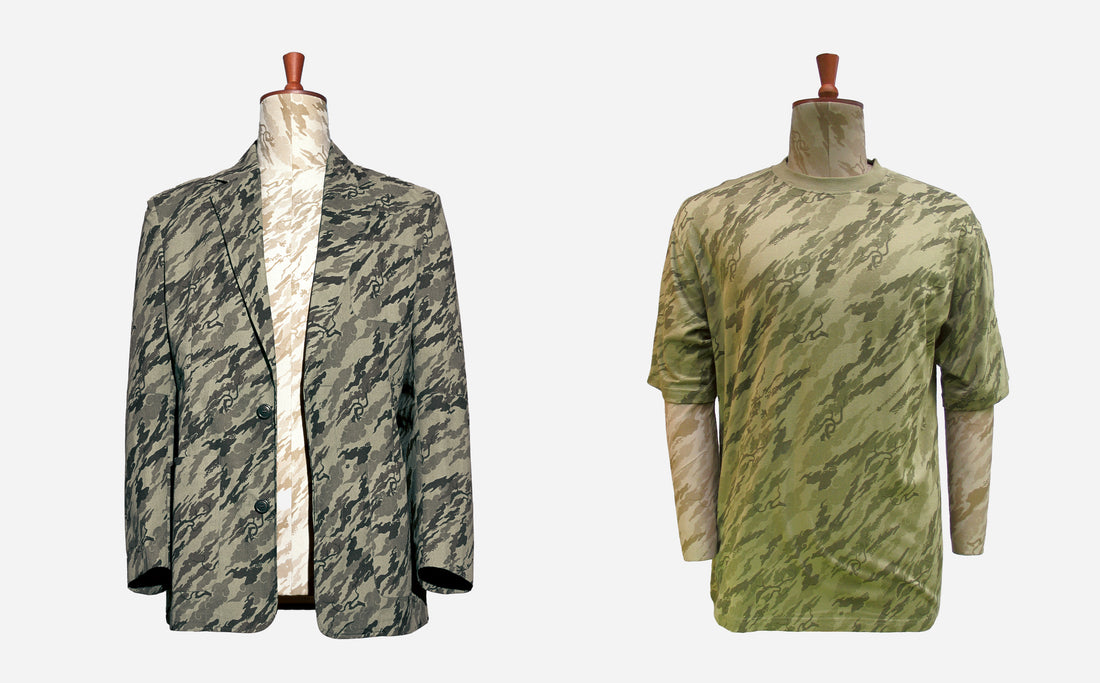 Left: Maharishi 'Bonsai Forest' camouflage cotton tussar blazer, Spring/Summer 2004. Right: Maharishi 'Bonsai Forest' jersey T-shirt, Spring/Summer 2003.
Multiple DPM patterns have been incorporated in every collection since its inception. In addition to these seasonal camouflages, Maharishi has had their own perennial house camouflage pattern, DPM: Bonsai Forest, in constant use since 1999. Originally inspired by an antique Chinese watercolour named "Bonsai Cloud Forest" this has evolved to have many variants over the years but each one incorporates symbols of peace and nature such as bonsai trees growing from heavenly clouds as well as temples, snowy mountain peaks, Hindu Aums and Katakana script. Also featured in later variants is one of Maharishi's most iconic graphics, a Chinese dragon chasing a flaming pearl of wisdom. Maharishi's use of dragon iconography is based on the concept that a serpent, the most physically earthbound of creatures with its entire body laying on the ground, represents the unenlightened man and the Dragon represents man leaving the physical earth, taking flight on a spiritual journey to acquire the pearl of wisdom.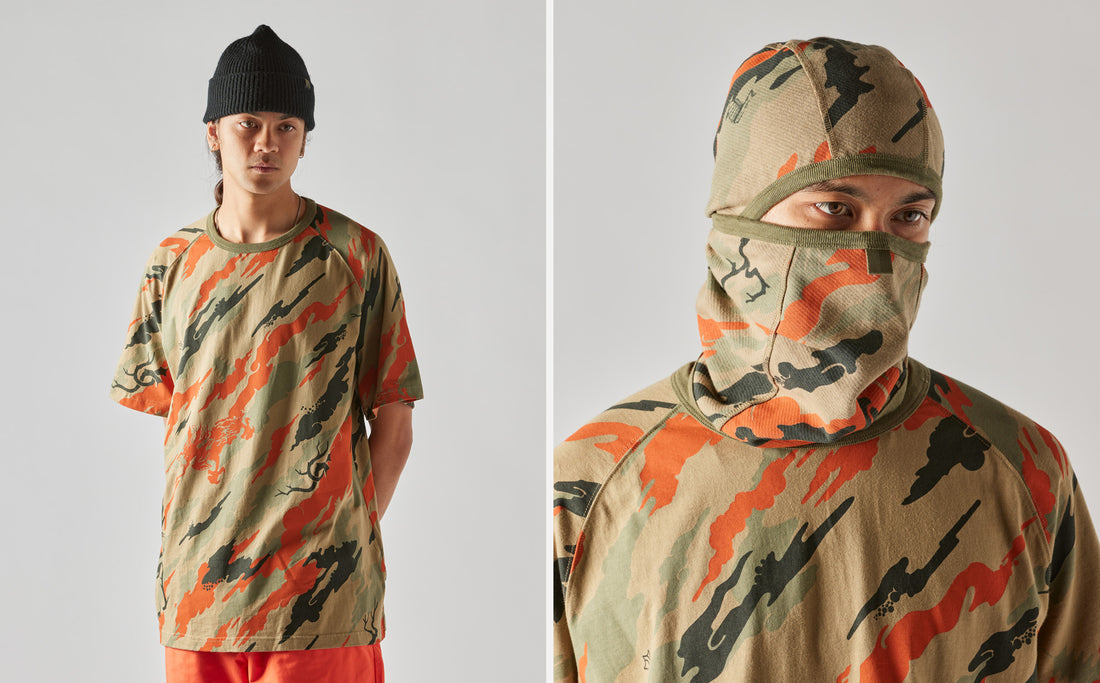 For AW23, Maharishi takes inspiration from the Fire and Rescue Department of Malaysia by taking the DPM: Bonsai Forest pattern, and implementing blaze orange into the colour palette. The Fire and Rescue Department of Malaysia, also commonly known as 'Bomba' are known for their Orange Camouflage print worn on their uniforms used for non-firefighting duties, like rescues and parades.