Skip to product information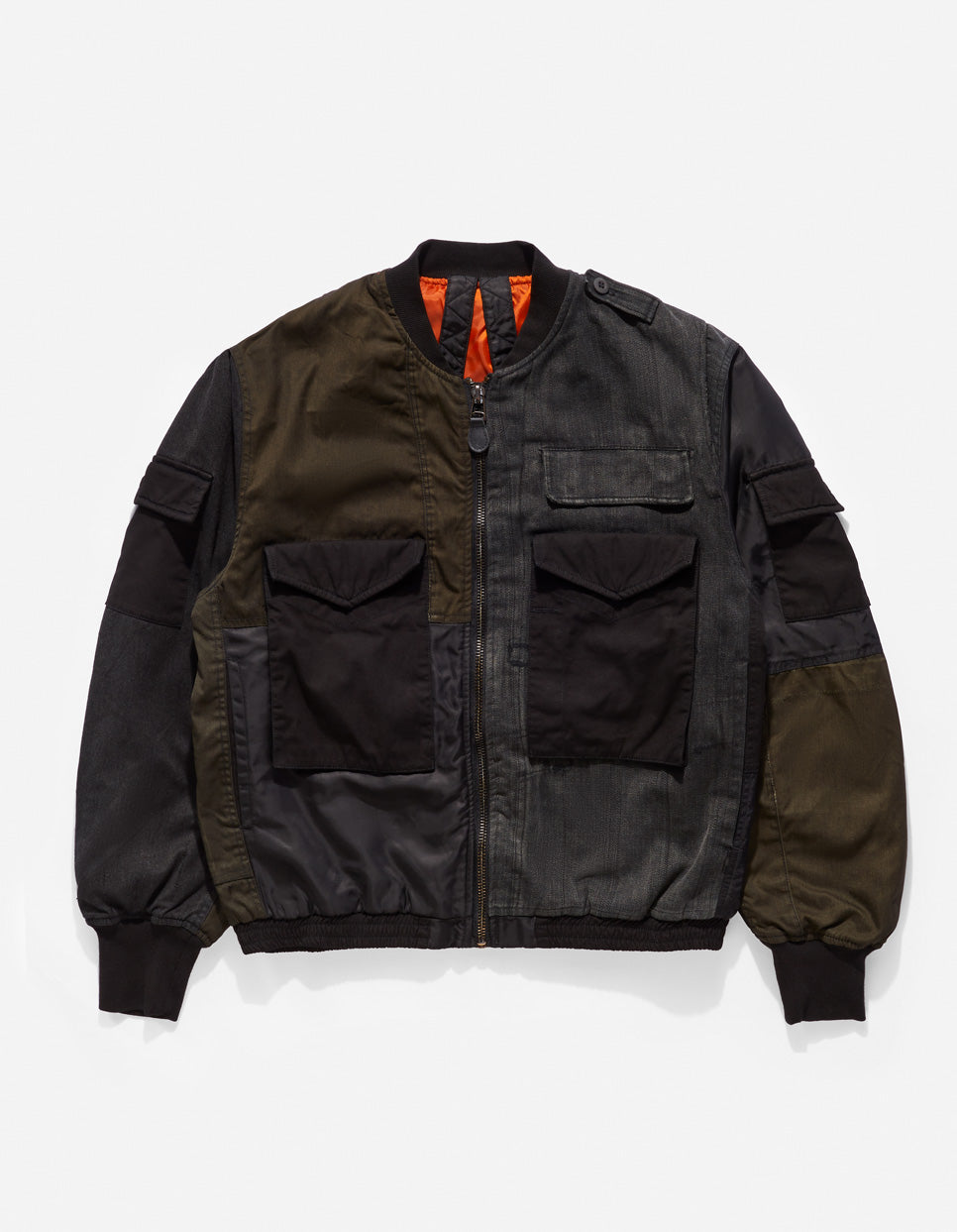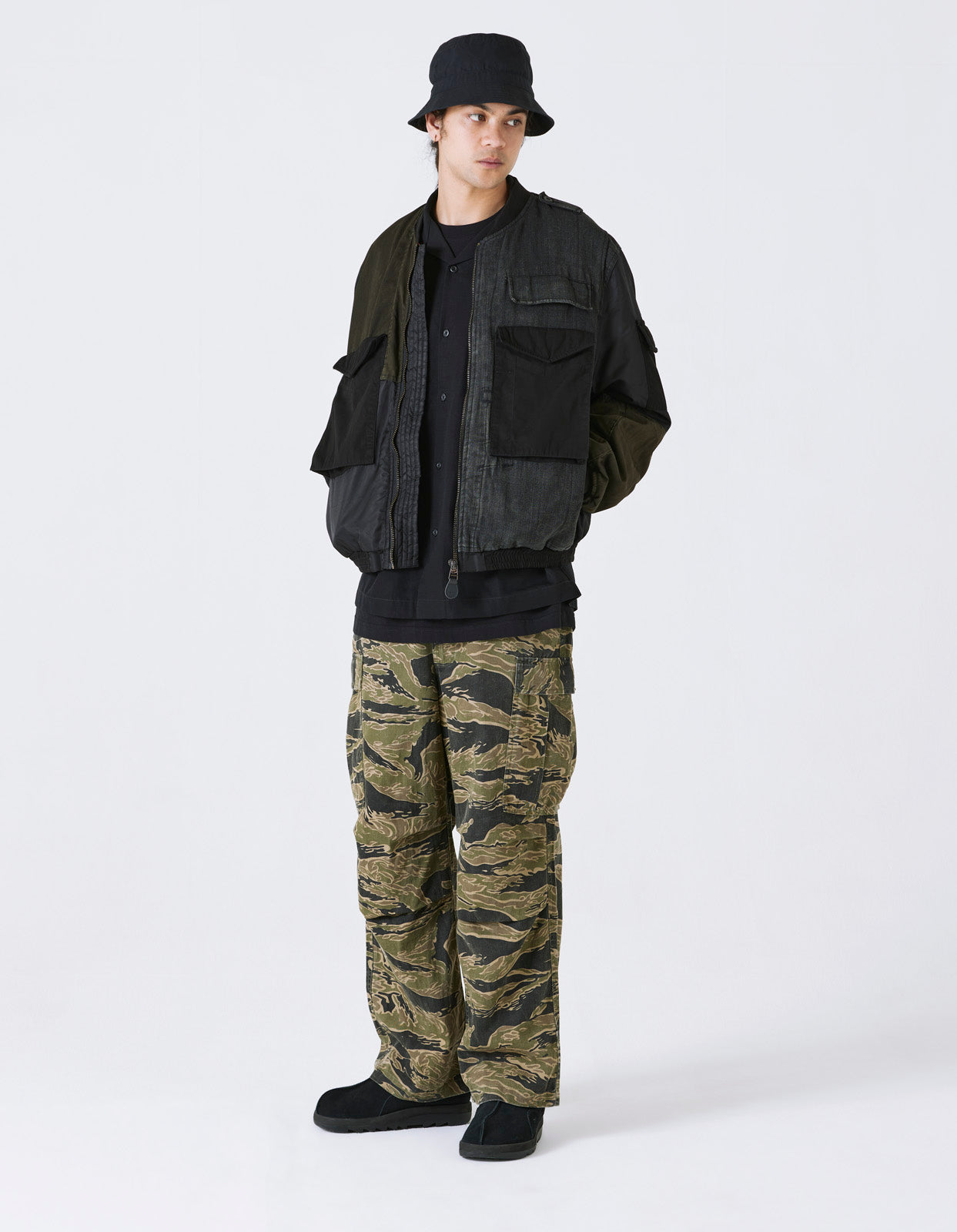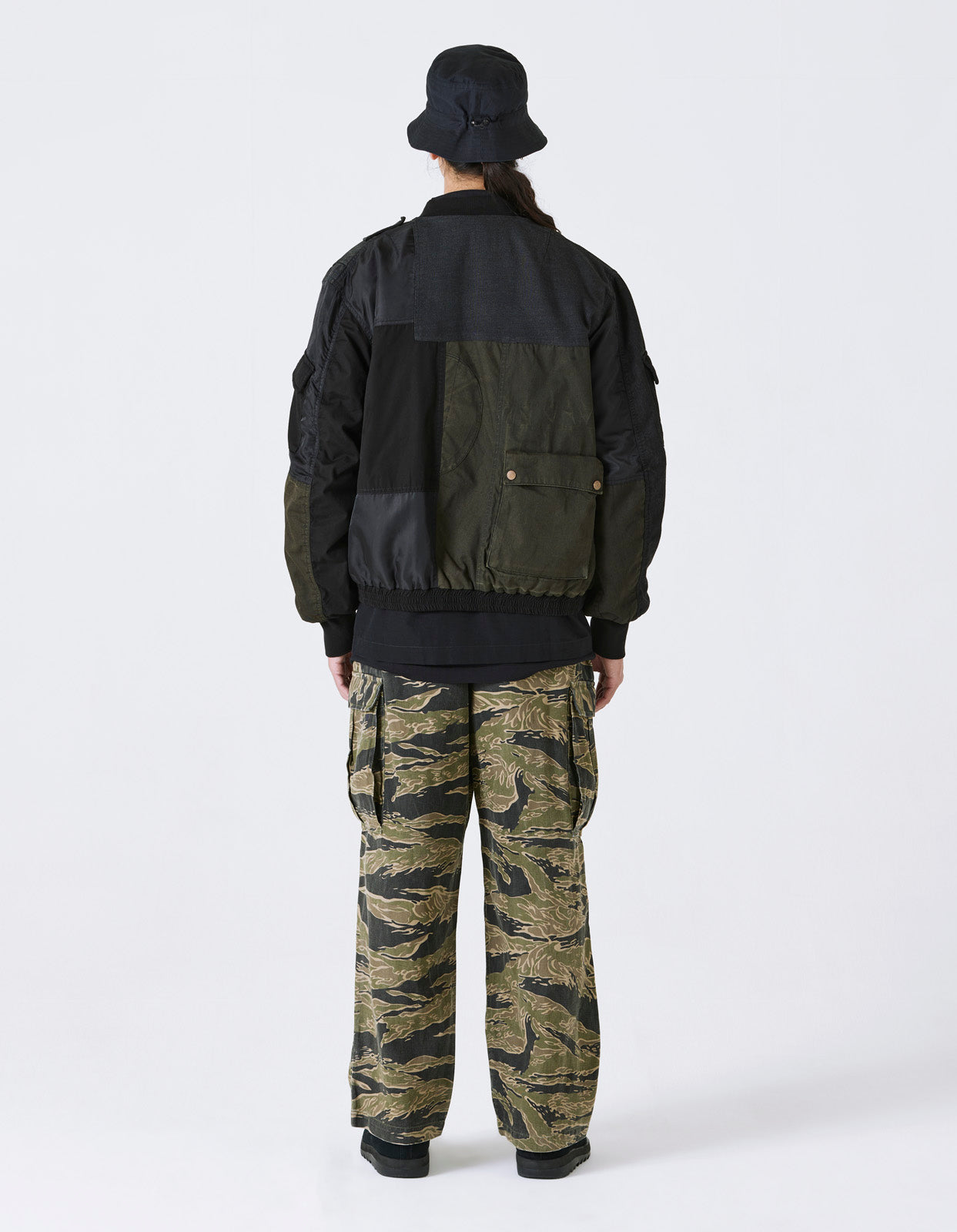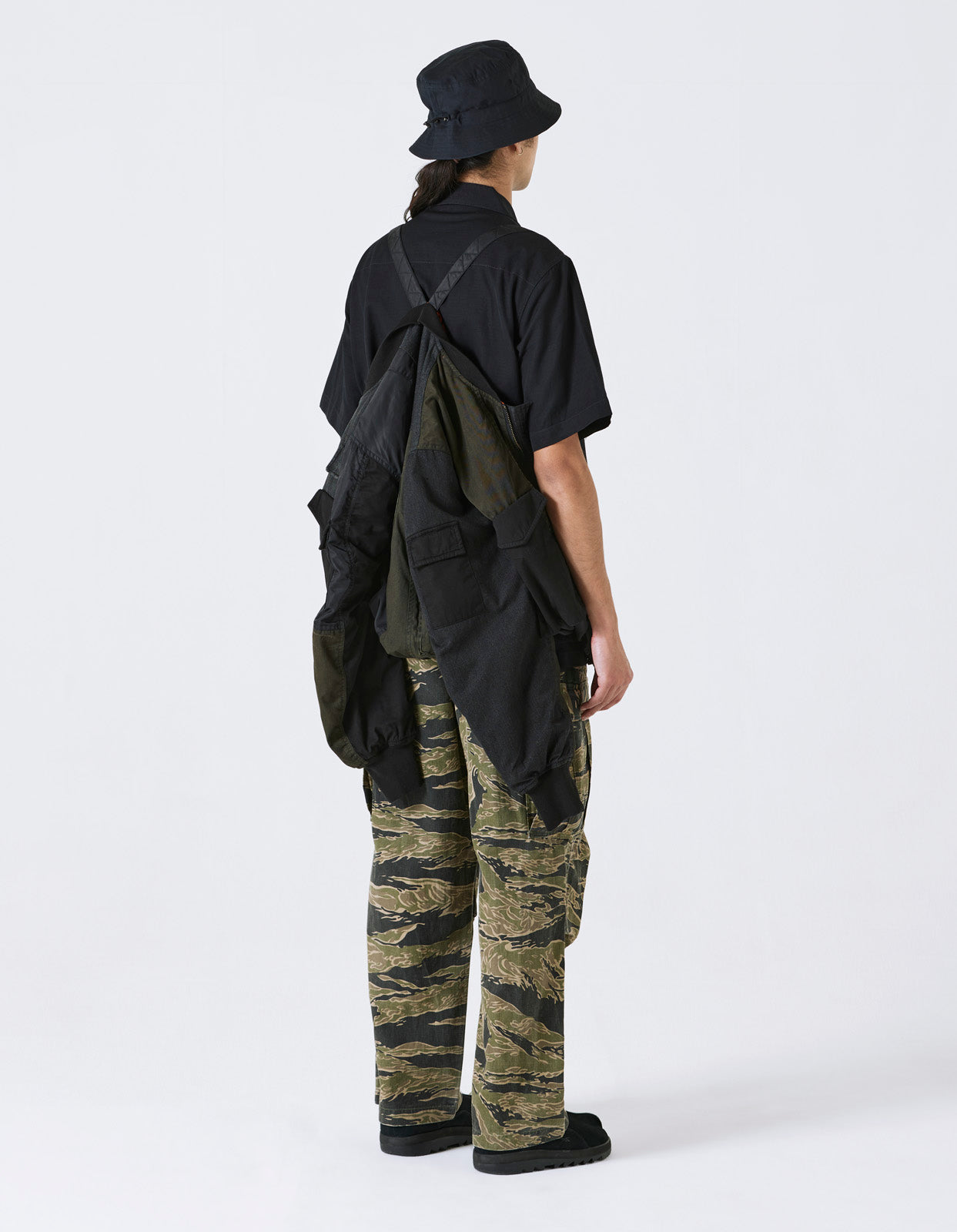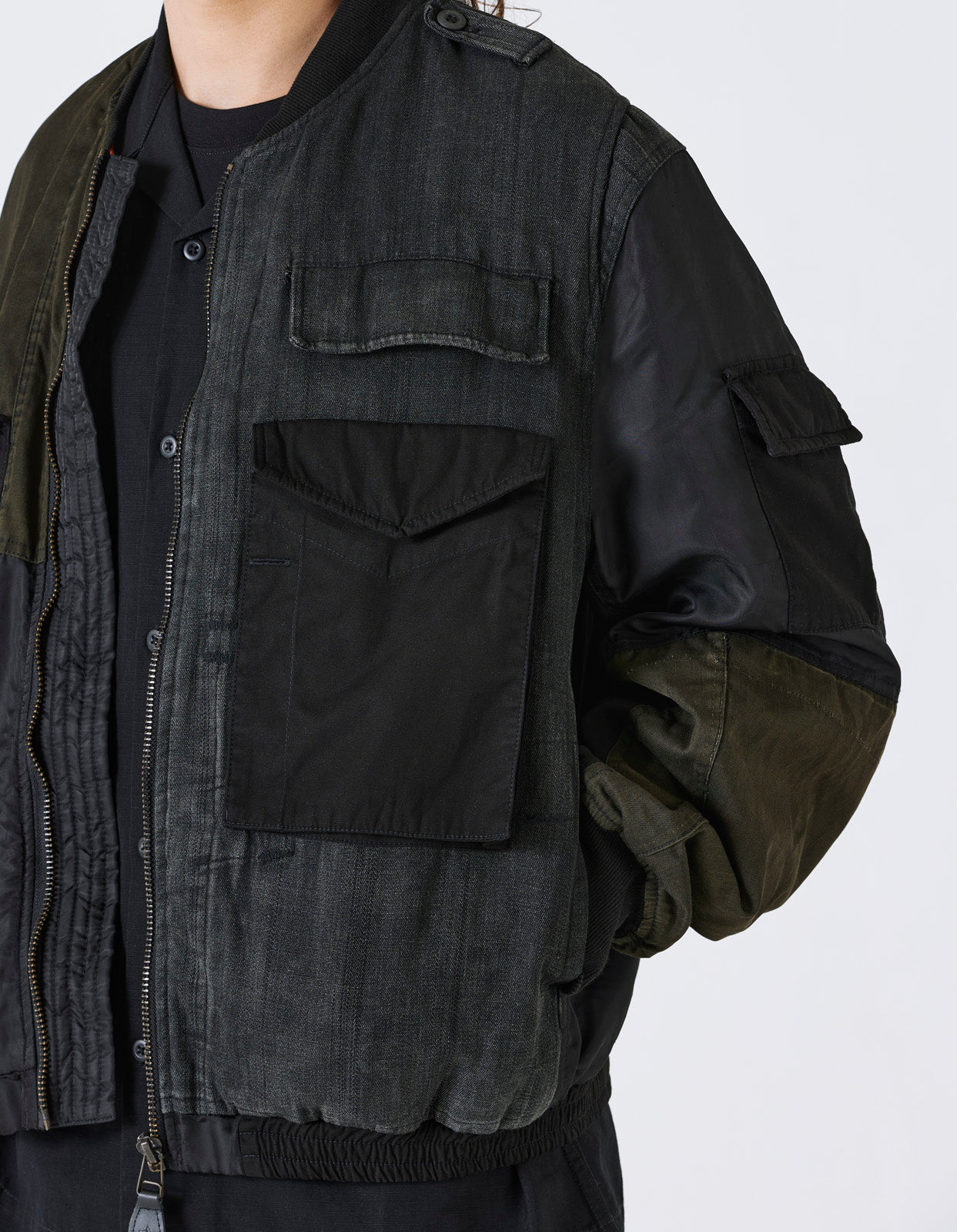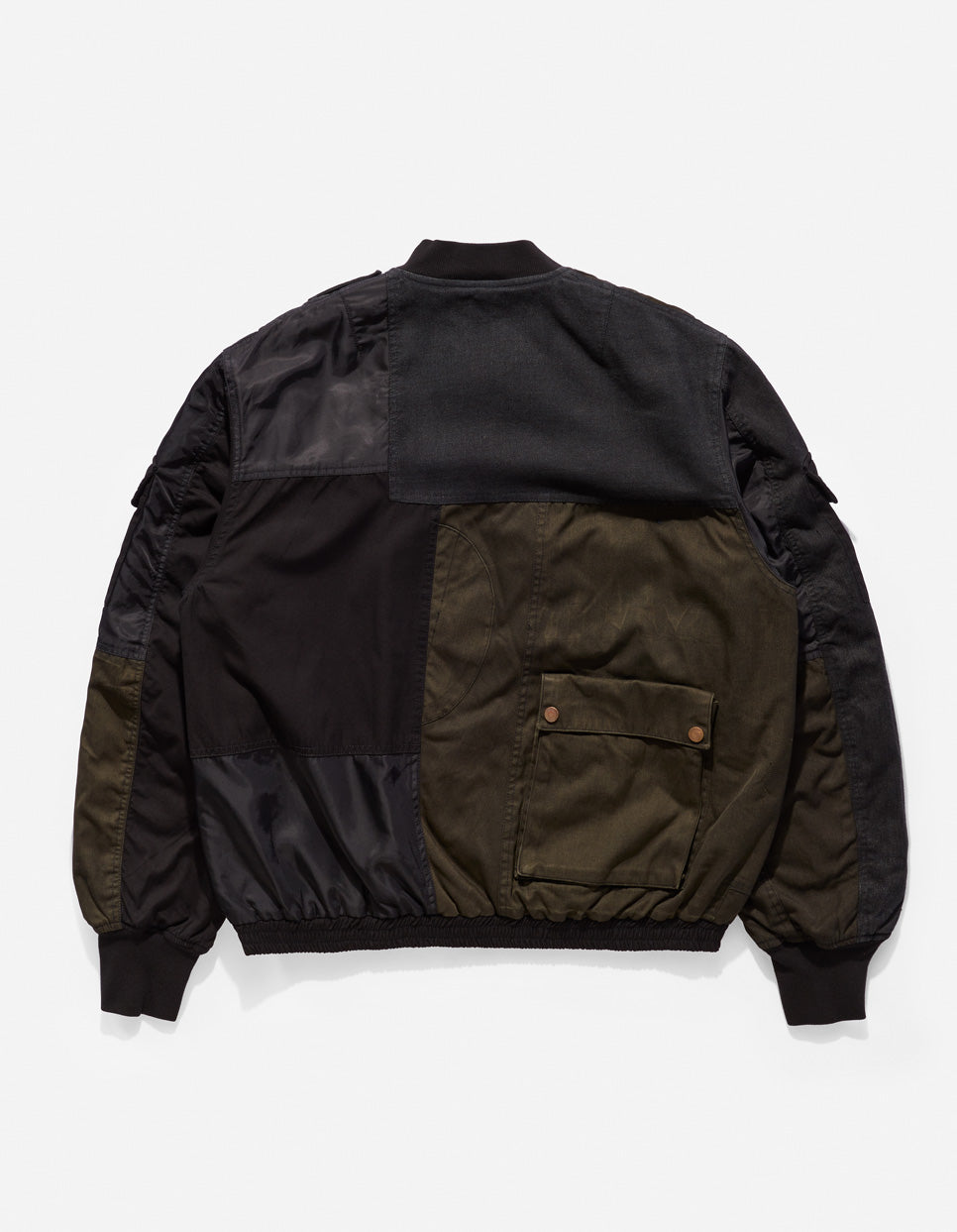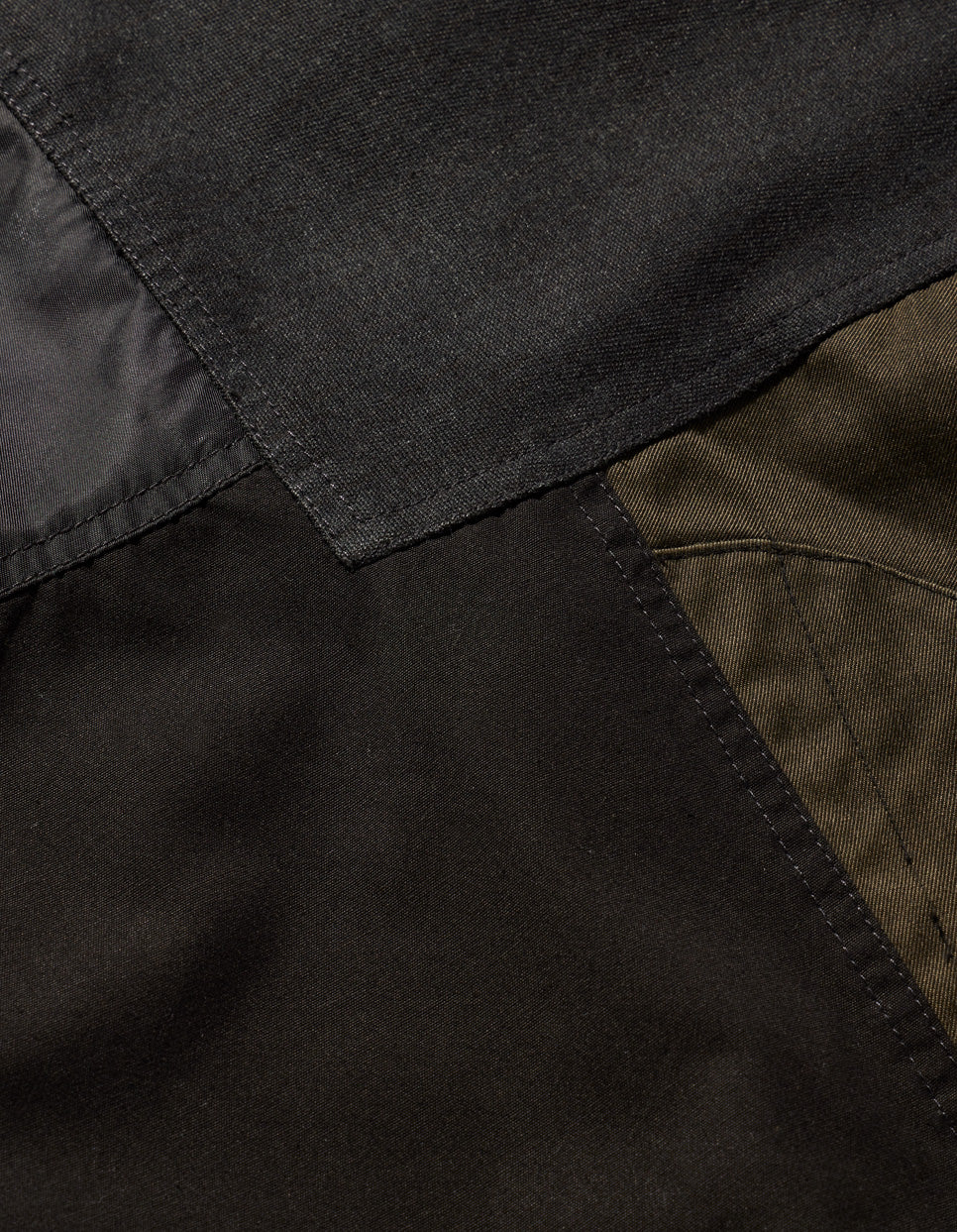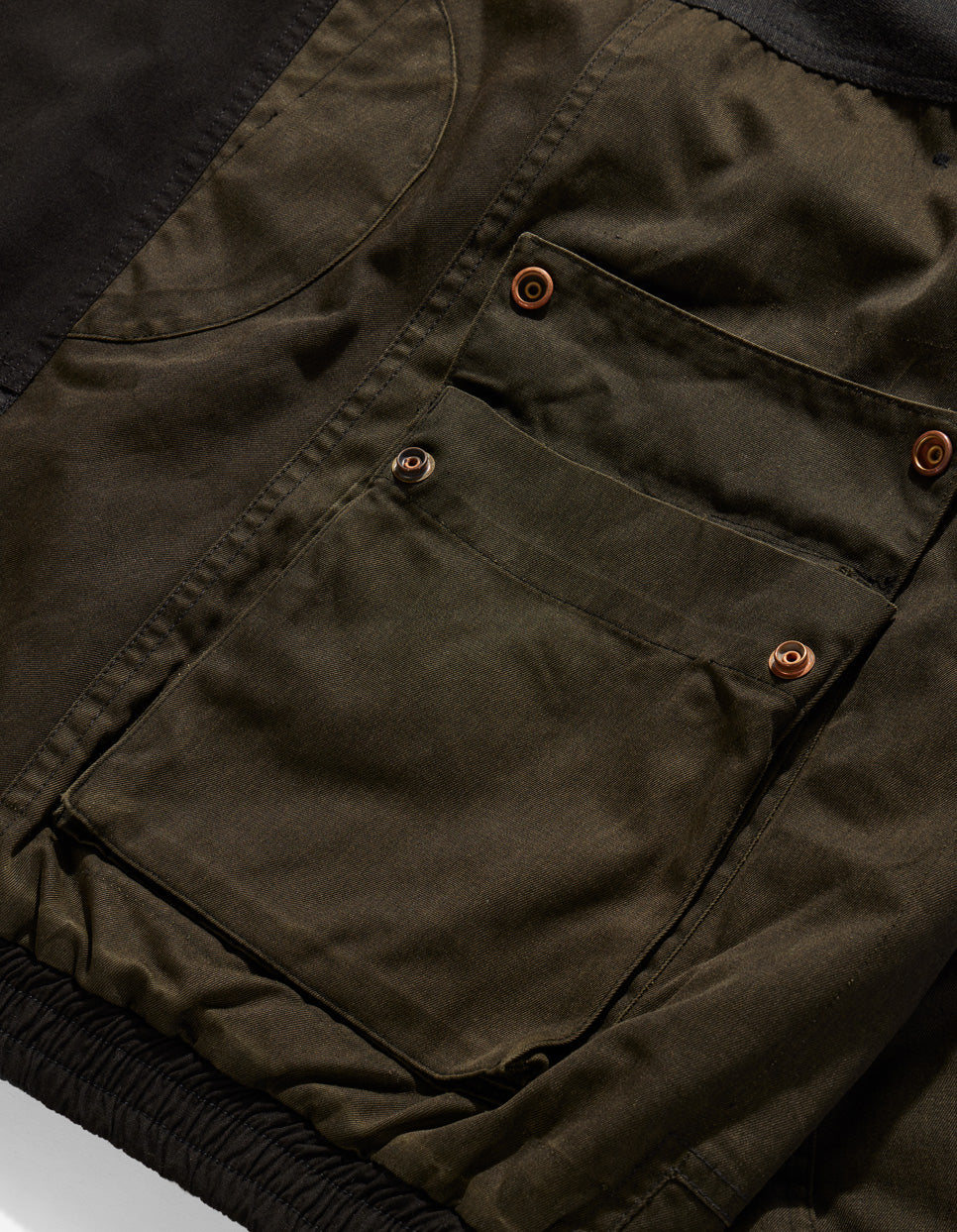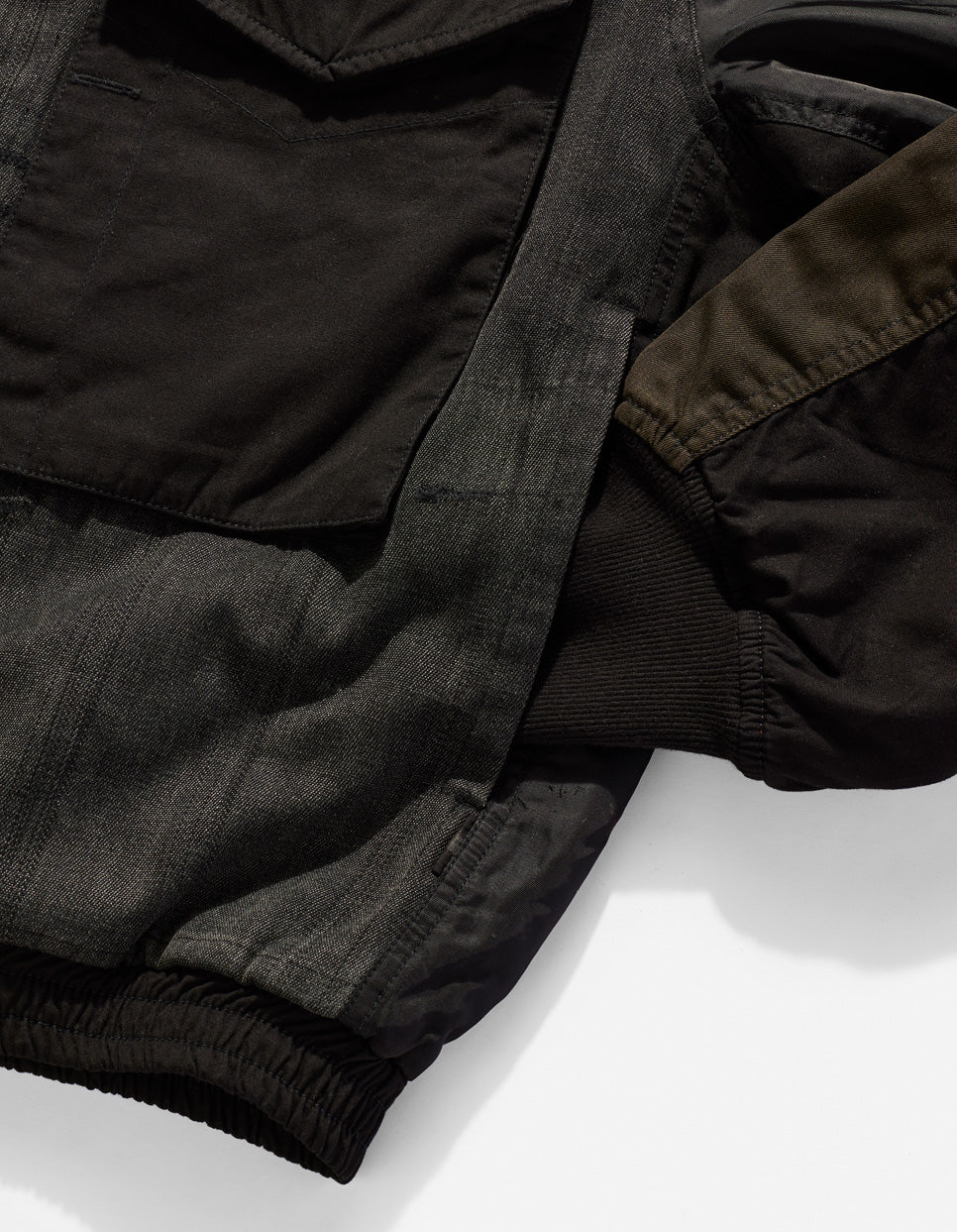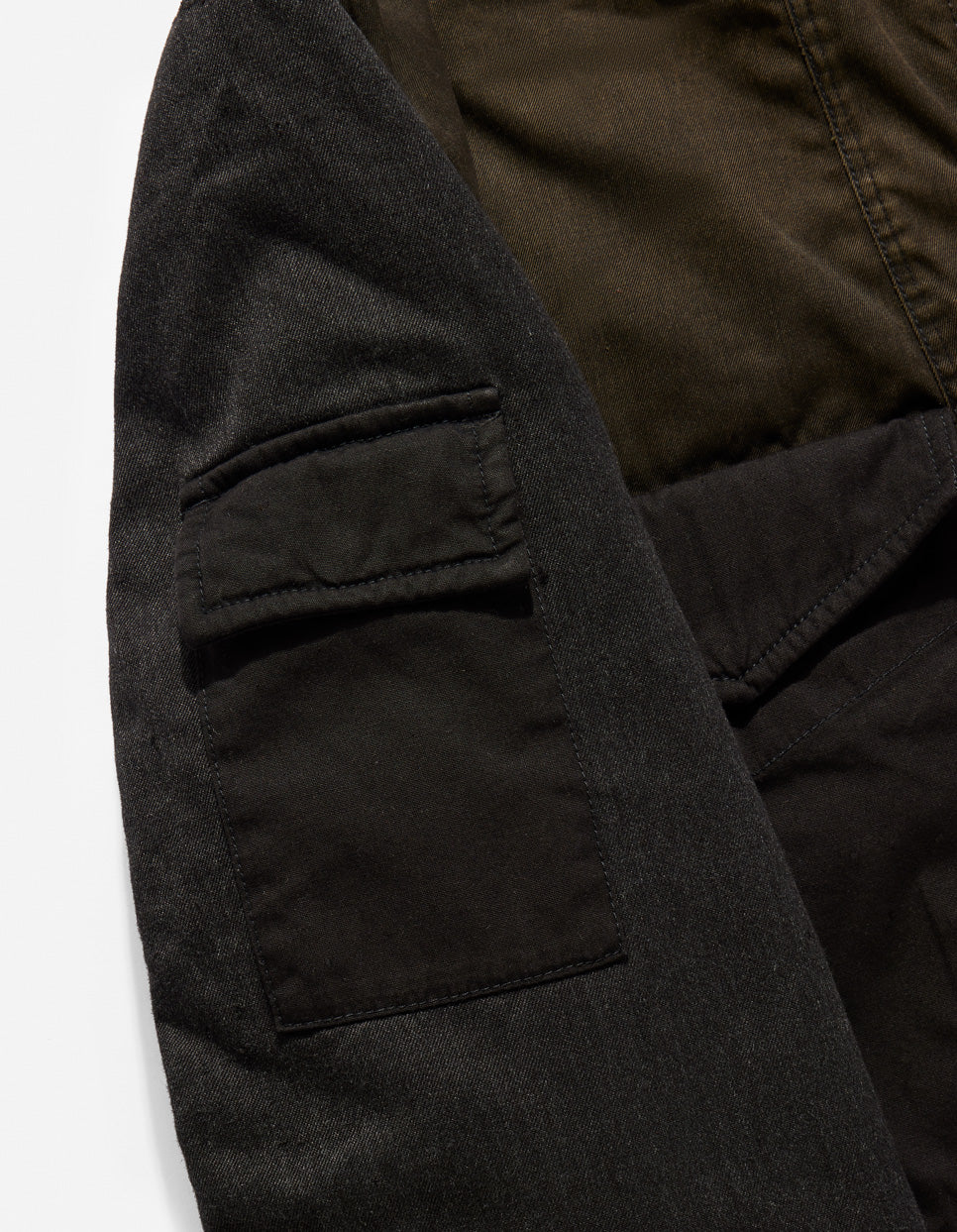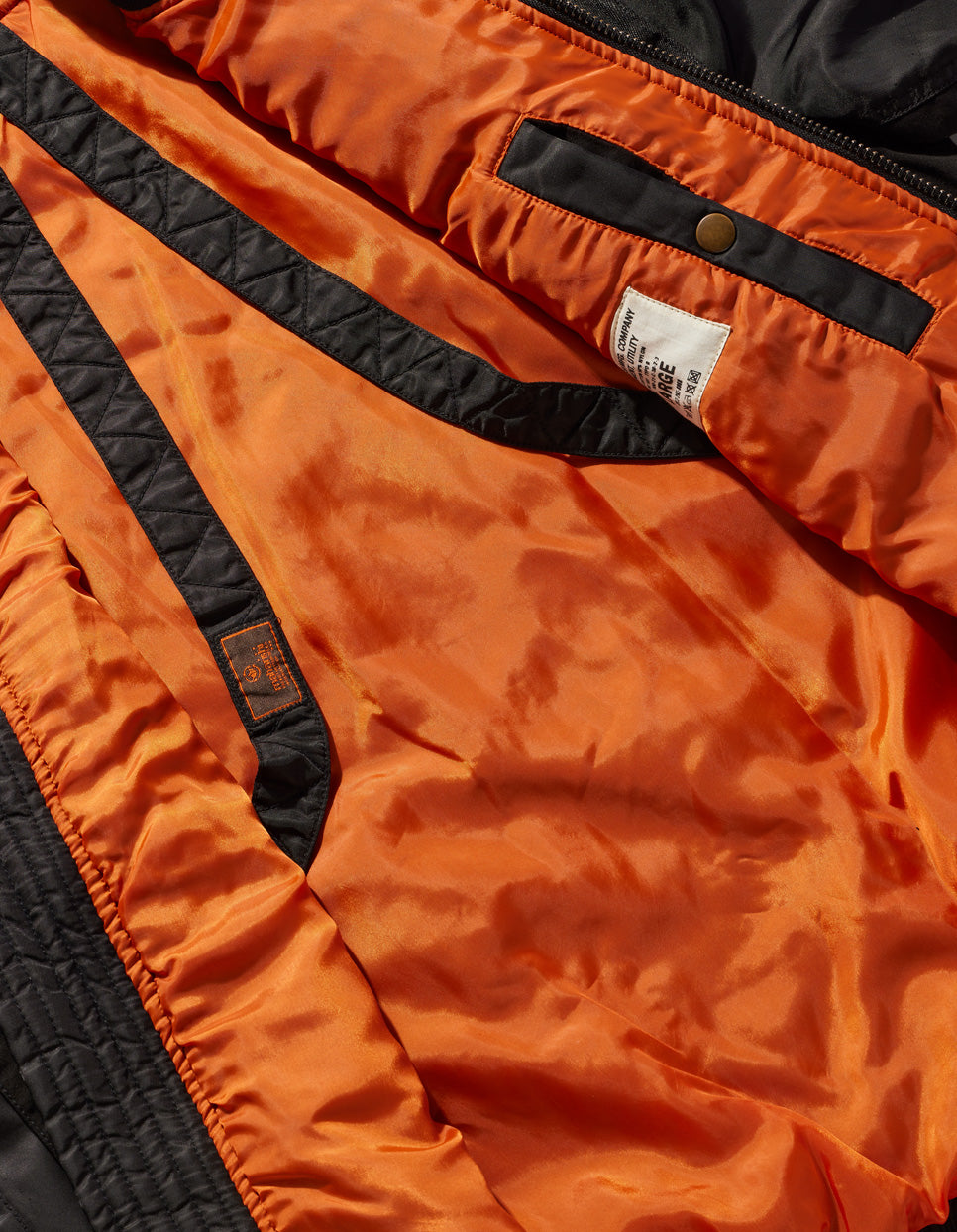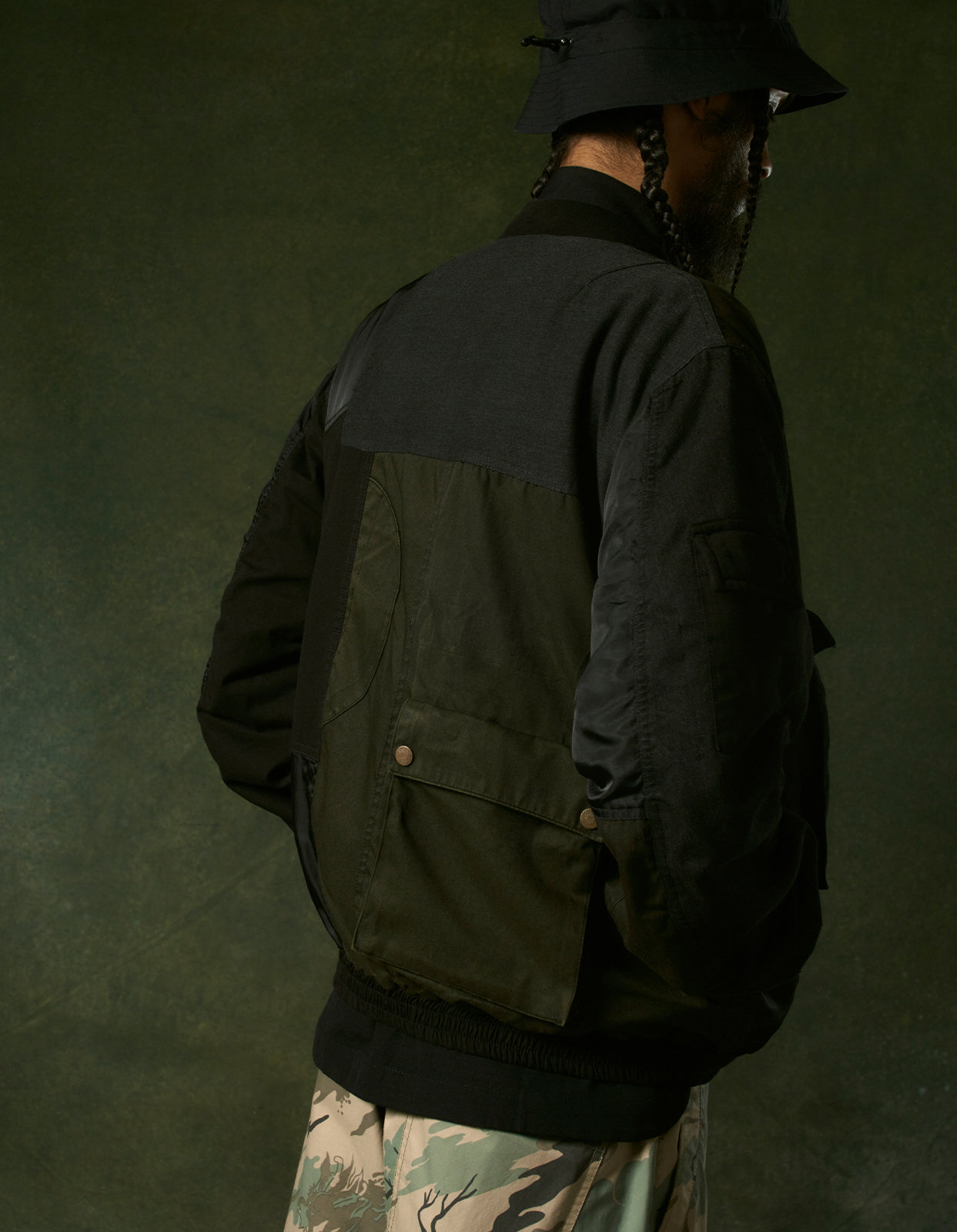 4274

Upcycled WEP MA1 Flight Jacket

Black O/D

Regular price

£500.00

Sale price

£500.00

Unit price

per

MA-1 flight jacket, constructed from a patchwork of upcycled Roma 75, M60 Field Jackets, and German strichtarn camo overdyed black. Hi-Vis orange lining, and internal carry straps to free the hands when unworn. Originally designed as a liner for cold water survival suits, the WEP jacket was adopted by U.S. Navy and Marine Corp aviators as their unofficial flight jacket.
Upcycled Military Surplus
Internal carry straps
Secure flap pockets
Ribbed hem, cuffs and collar
Wash at or below 30°c. No bleach. Cool iron. Do not dry clean. Do not tumble dry.
Recycled Italian Roma 75 Jacket · Czech M60 Field Jacket

Upycling military surplus is a permanent feature at Maharishi, transforming unwearable items into ready-to-wear garments and reclaiming them as symbols of peace rather than war. Clothing is smudged with herbal incense, blessed, and washed in saffron water to symbolically cleanse it of its military associations.

*Garments with upcycled fabrics may vary from garment to garment, and can appear tonally different to the featured images. Fabrics may also have darning on areas carried out as part of the upcycling process - this will not affect the structural integrity of the item.

Shown with 4110 Ventile® WR Bucket Hat and 4291 Tigerstripe Loose Cargo Pants

Model is 6'1 with a 30" waist and wears an L
*This product is excluded from promotions
UNITED KINGDOM
Free Express Shipping on all SS24 orders and orders over £200.
UNITED STATES
Free Express Shipping on all orders.
Taxes and Duties included. No additional charges on delivery.
EUROPE
Free Standard Shipping on All Orders.
DHL Express Shipping €15 (2-5 days).
Taxes and Duties included. No additional charges on delivery.
REST OF WORLD
DHL Express £15* (3-6 days). Free over £150.Taxes and Duties pre-paid to some destinations more info
14 day return period on all goods, with an optional pre-paid return service,
more info
.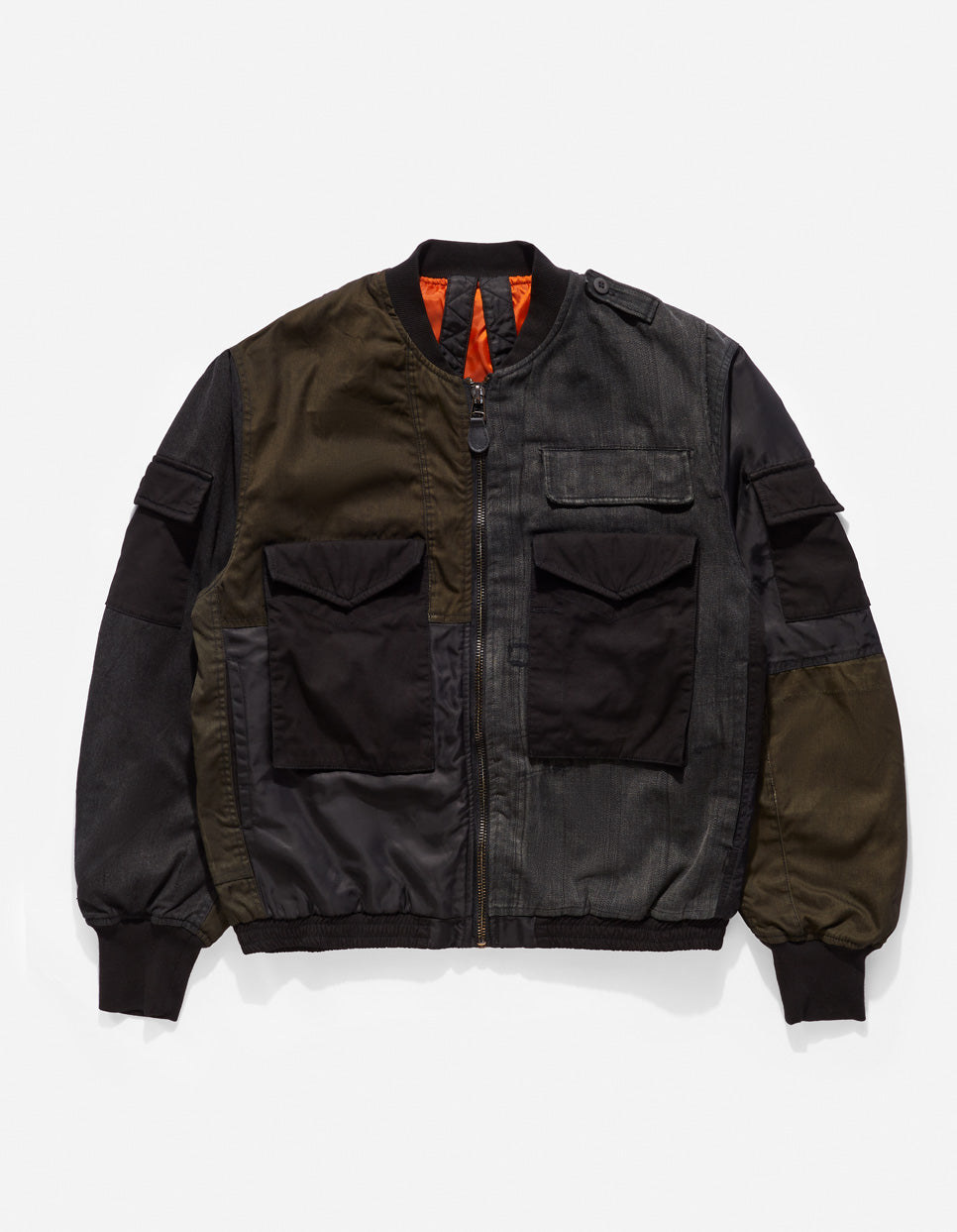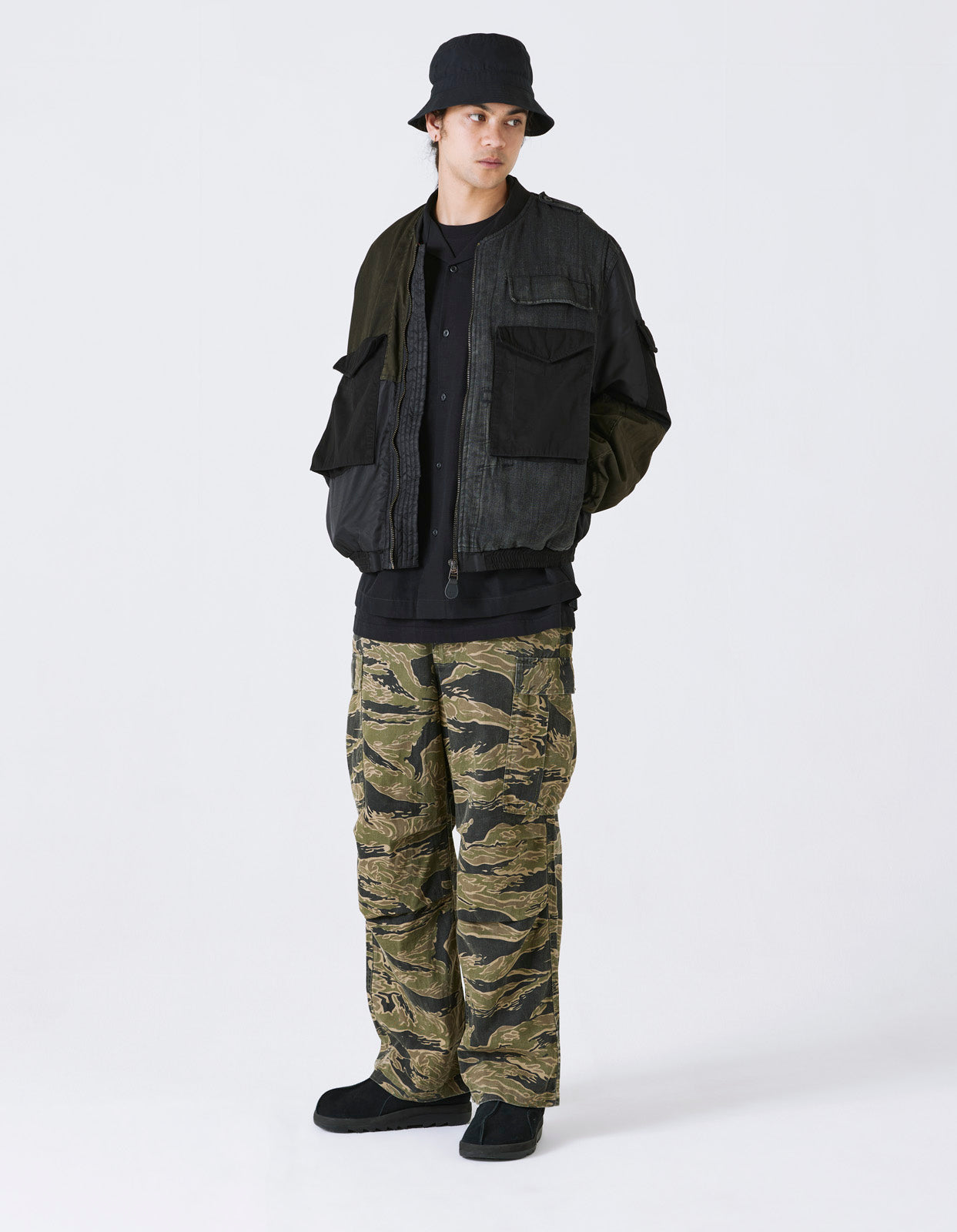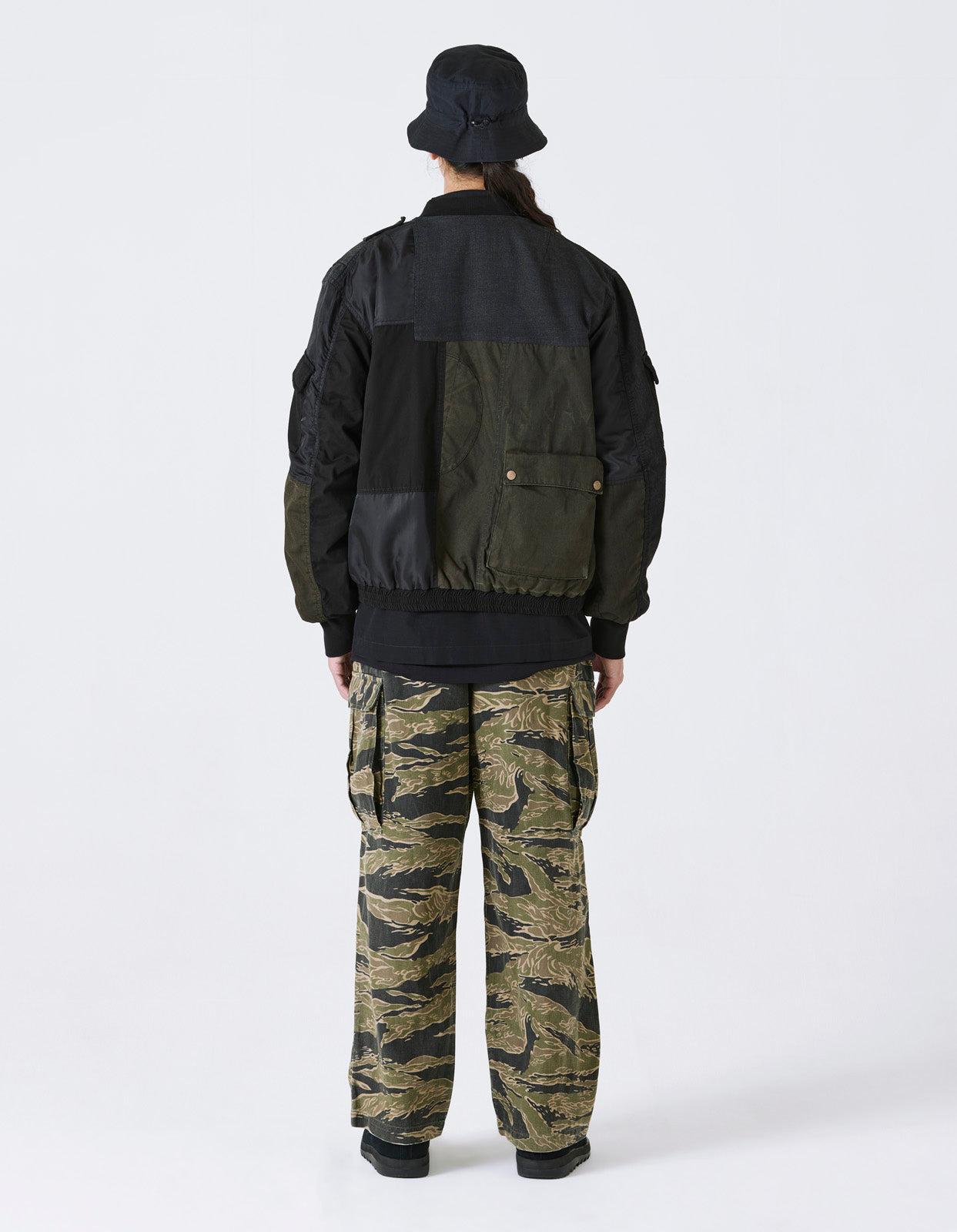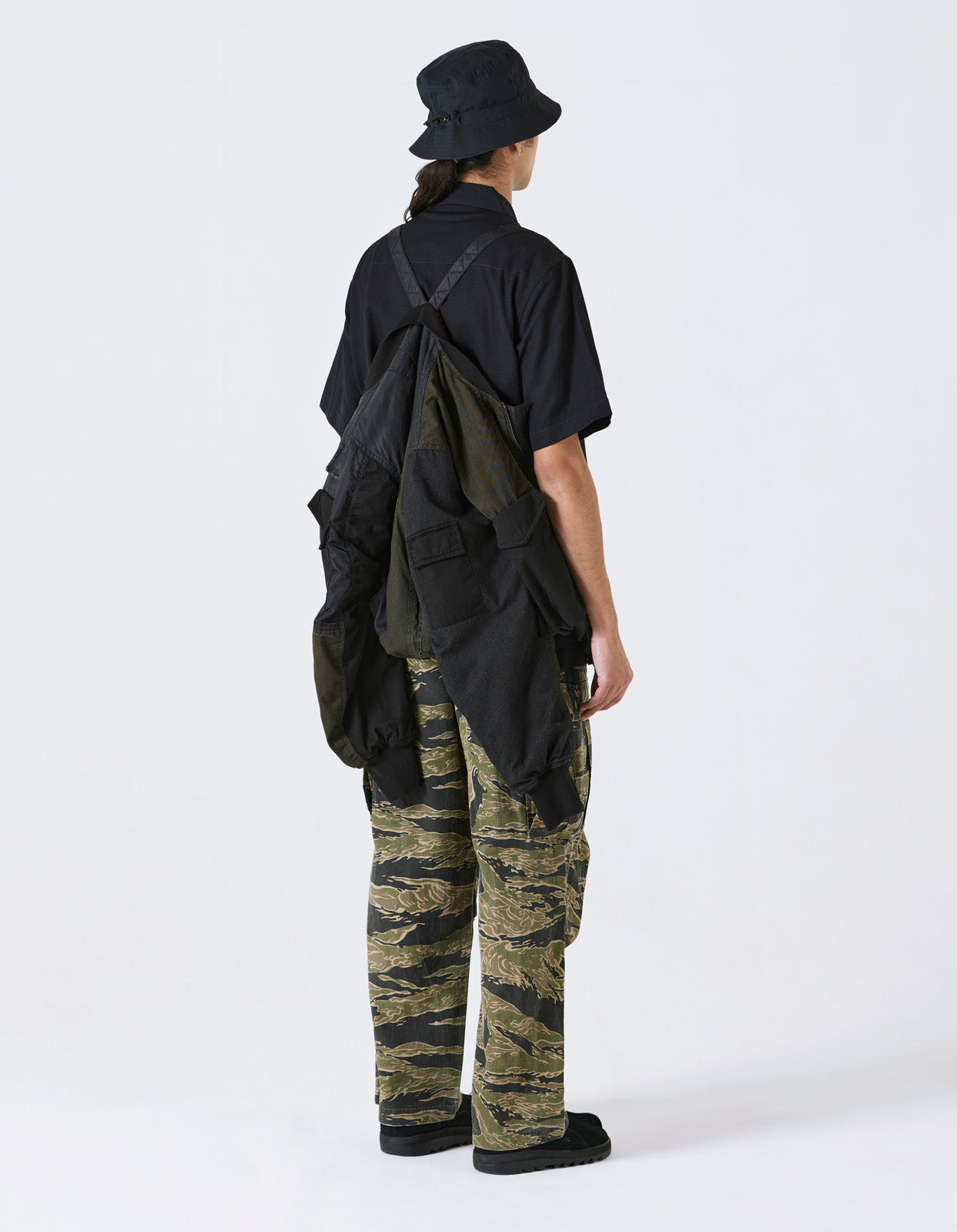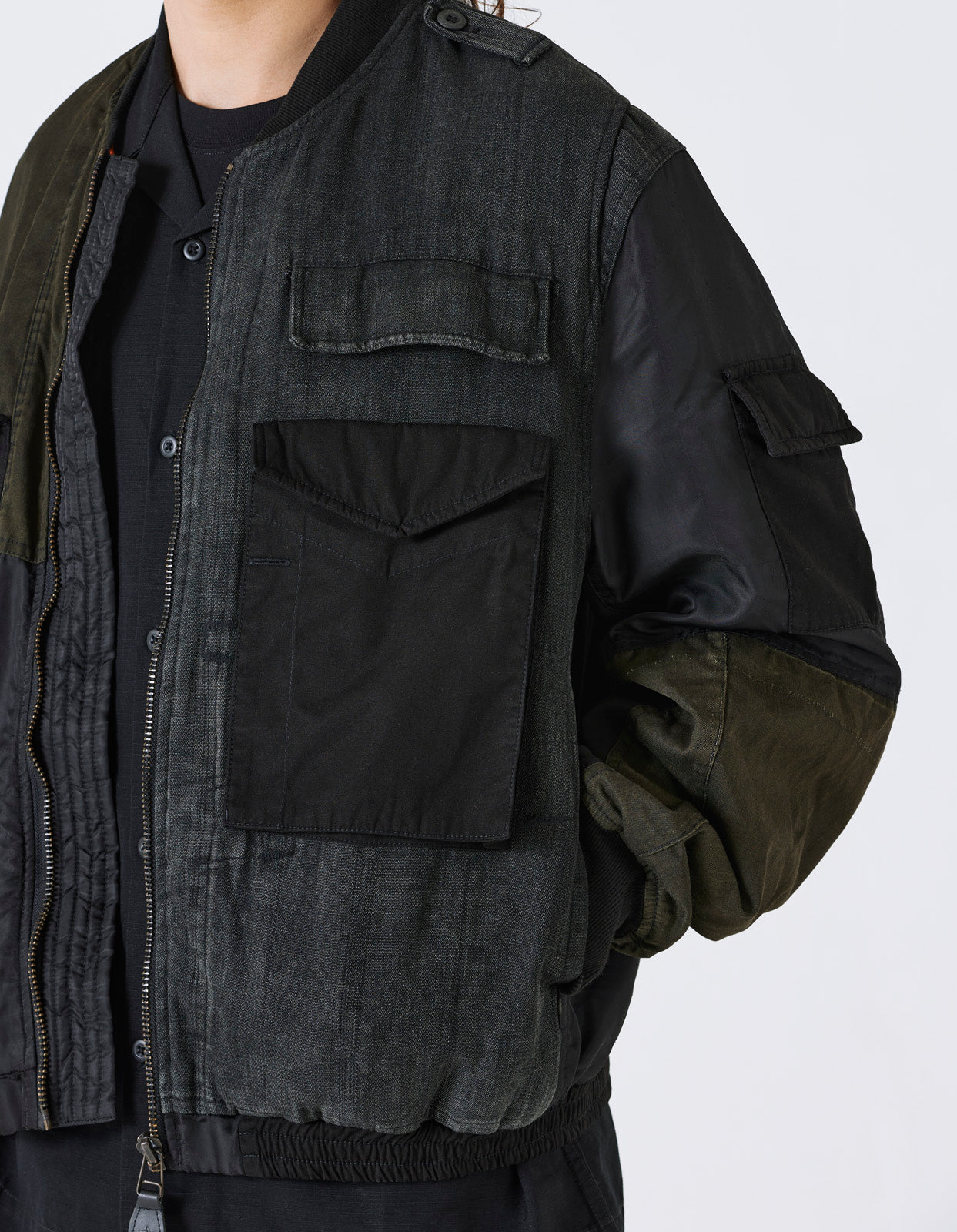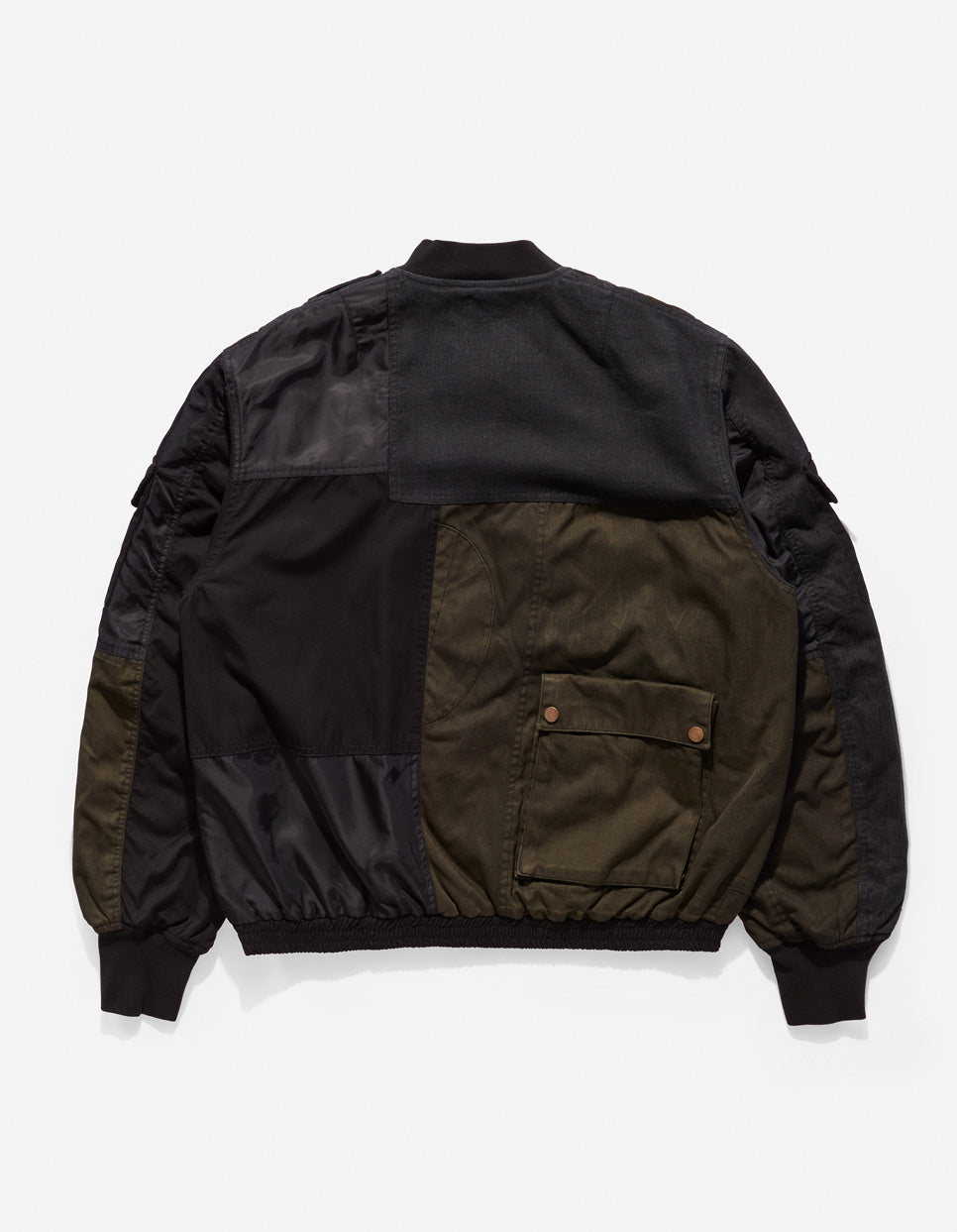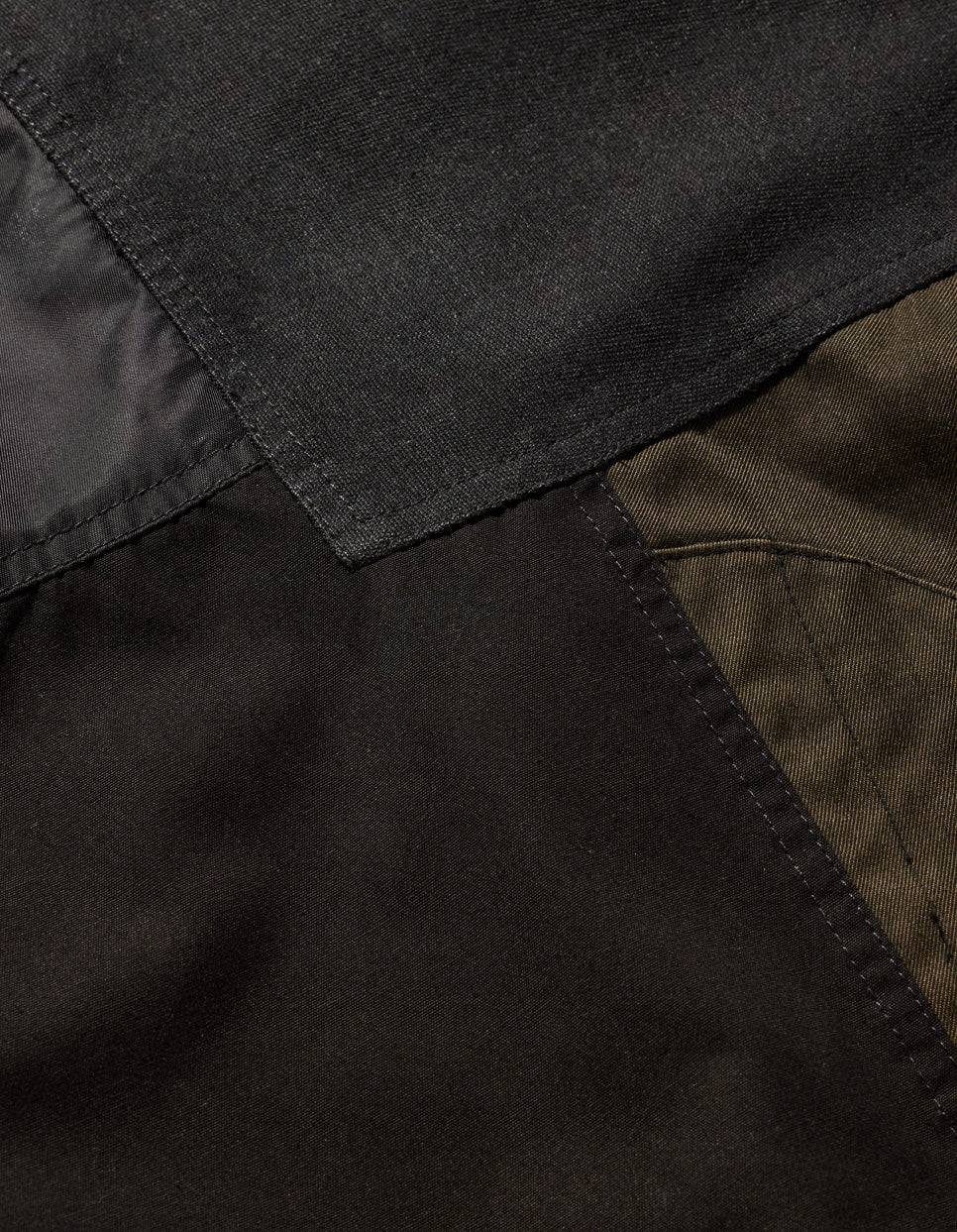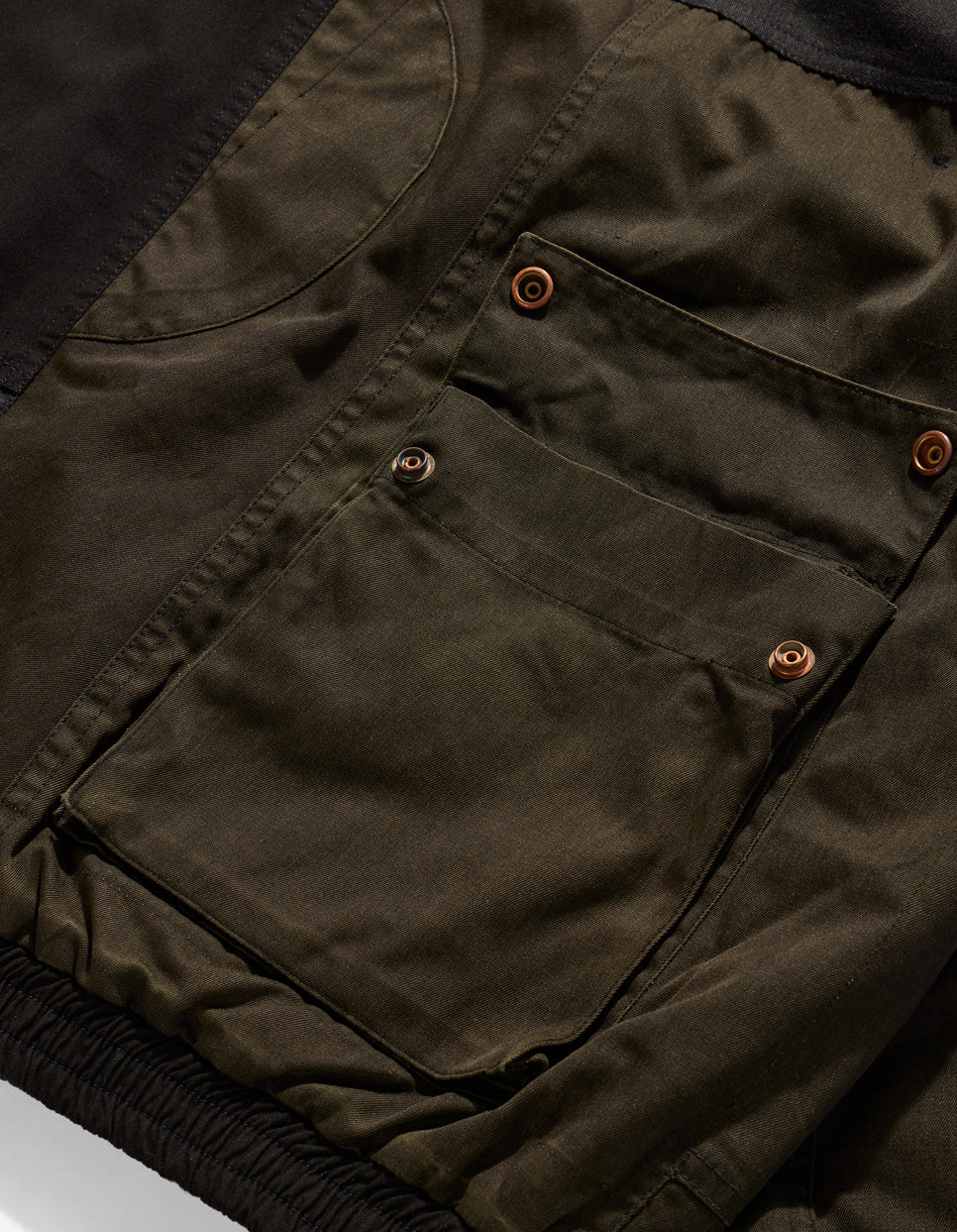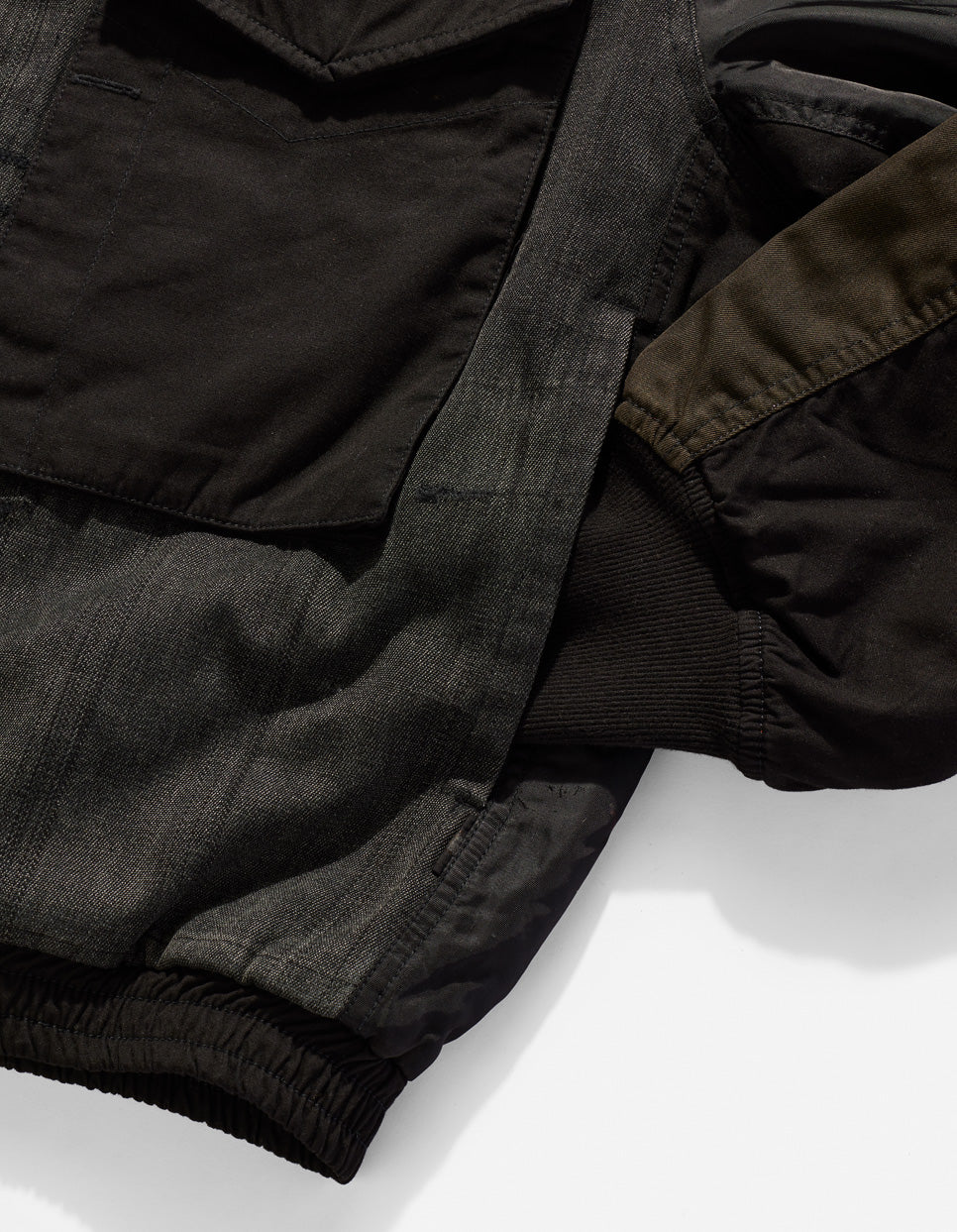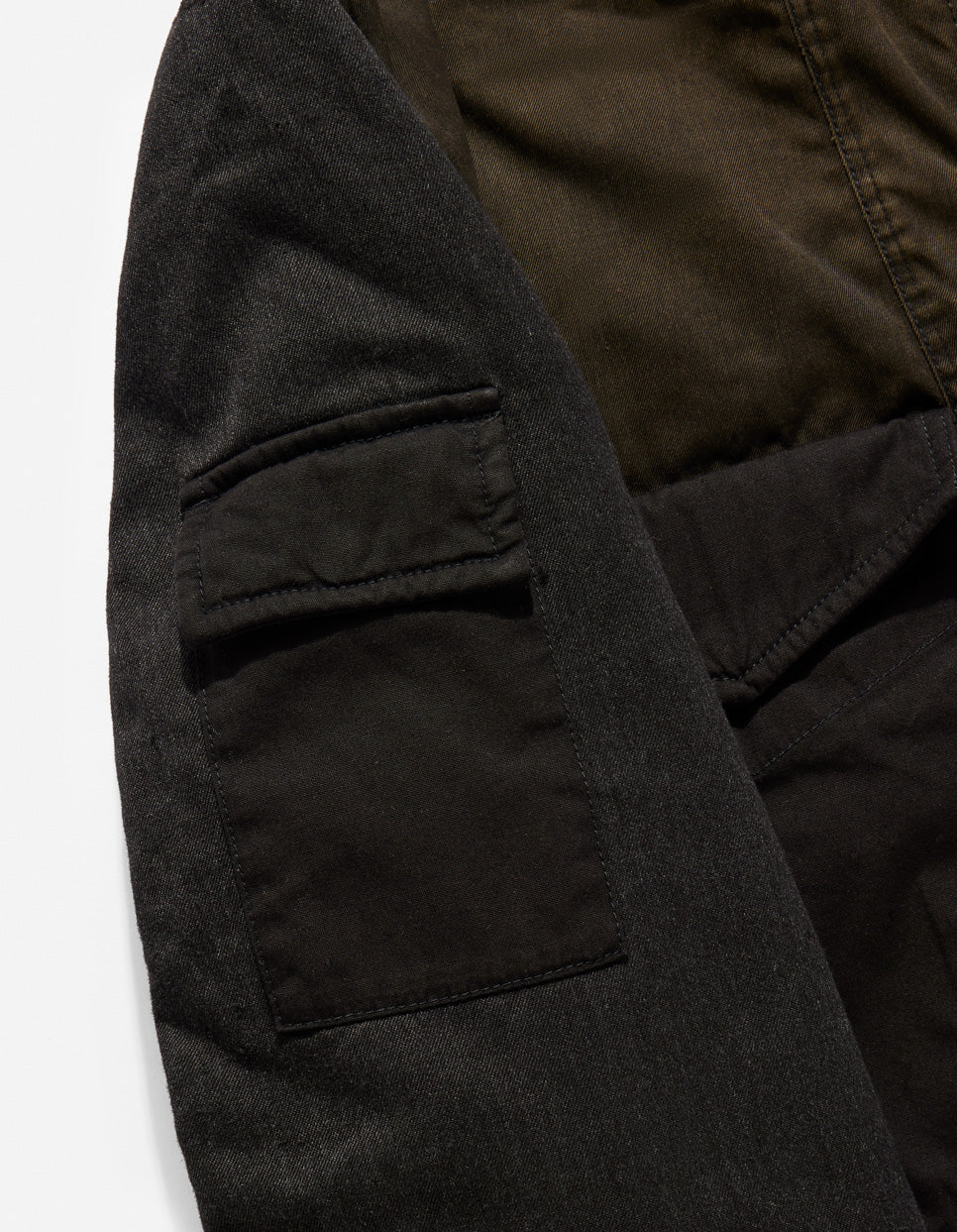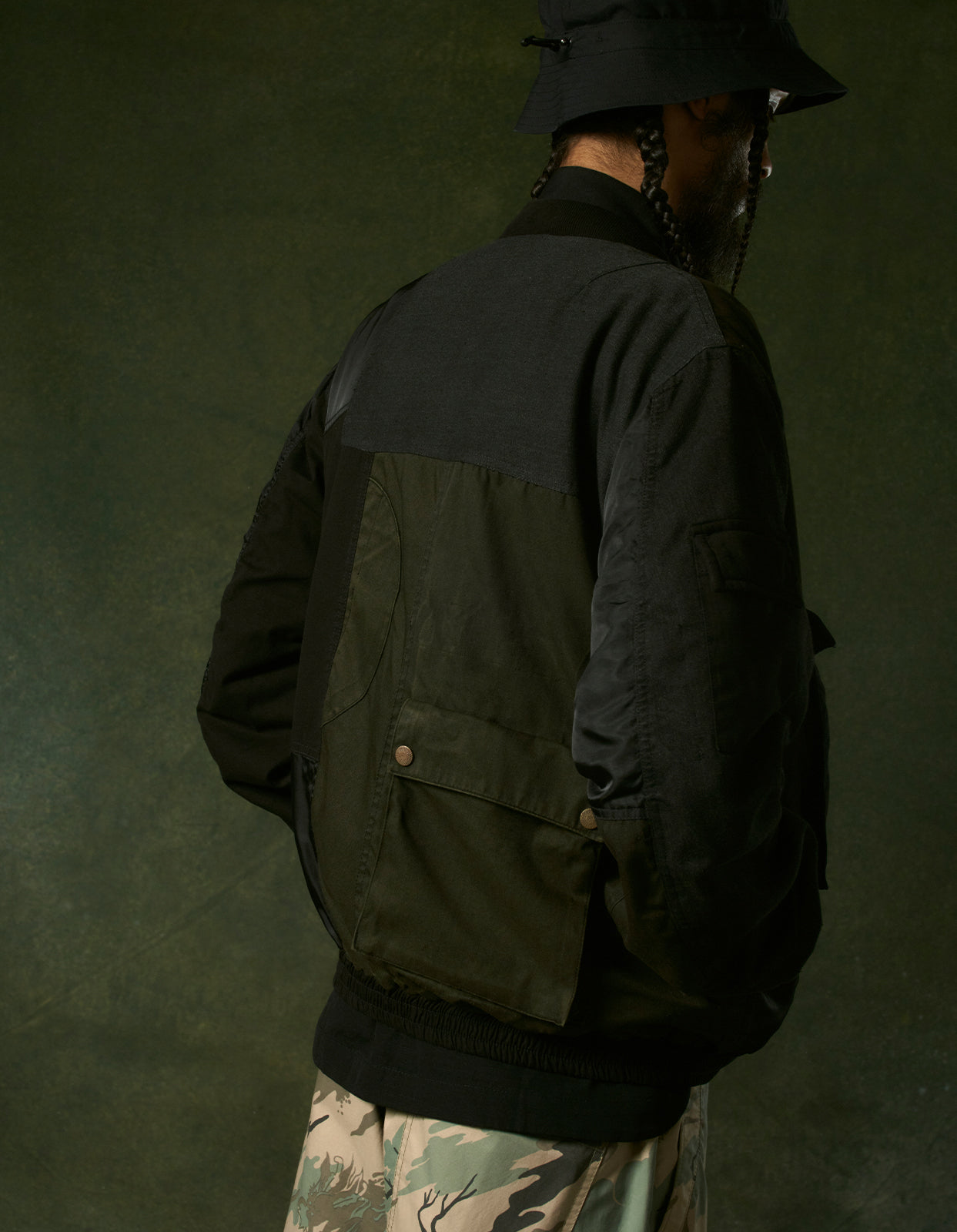 Upcycled
Upcycling has been a core value of the Maharishi ethos. Military surplus is recut and repurposed with cord systems, embroidery and auxiliary functions before a cleansing process is carried out by priests in India, to rid the garment of its previous military associations.
Show all products
Regular price

£500.00

Sale price

£500.00

Unit price

per

Regular price

£500.00

Sale price

£500.00

Unit price

per

Regular price

£365.00

Sale price

£365.00

Unit price

per

Regular price

£365.00

Sale price

£365.00

Unit price

per

Regular price

£1,460.00

Sale price

£1,460.00

Unit price

per

Regular price

£185.00

Sale price

£130.00

Unit price

per

Regular price

£1,460.00

Sale price

£1,460.00

Unit price

per

Regular price

£550.00

Sale price

£550.00

Unit price

per

Regular price

£395.00

Sale price

£395.00

Unit price

per

Regular price

£595.00

Sale price

£595.00

Unit price

per

Regular price

£595.00

Sale price

£595.00

Unit price

per

Regular price

£595.00

Sale price

£595.00

Unit price

per