Skip to product information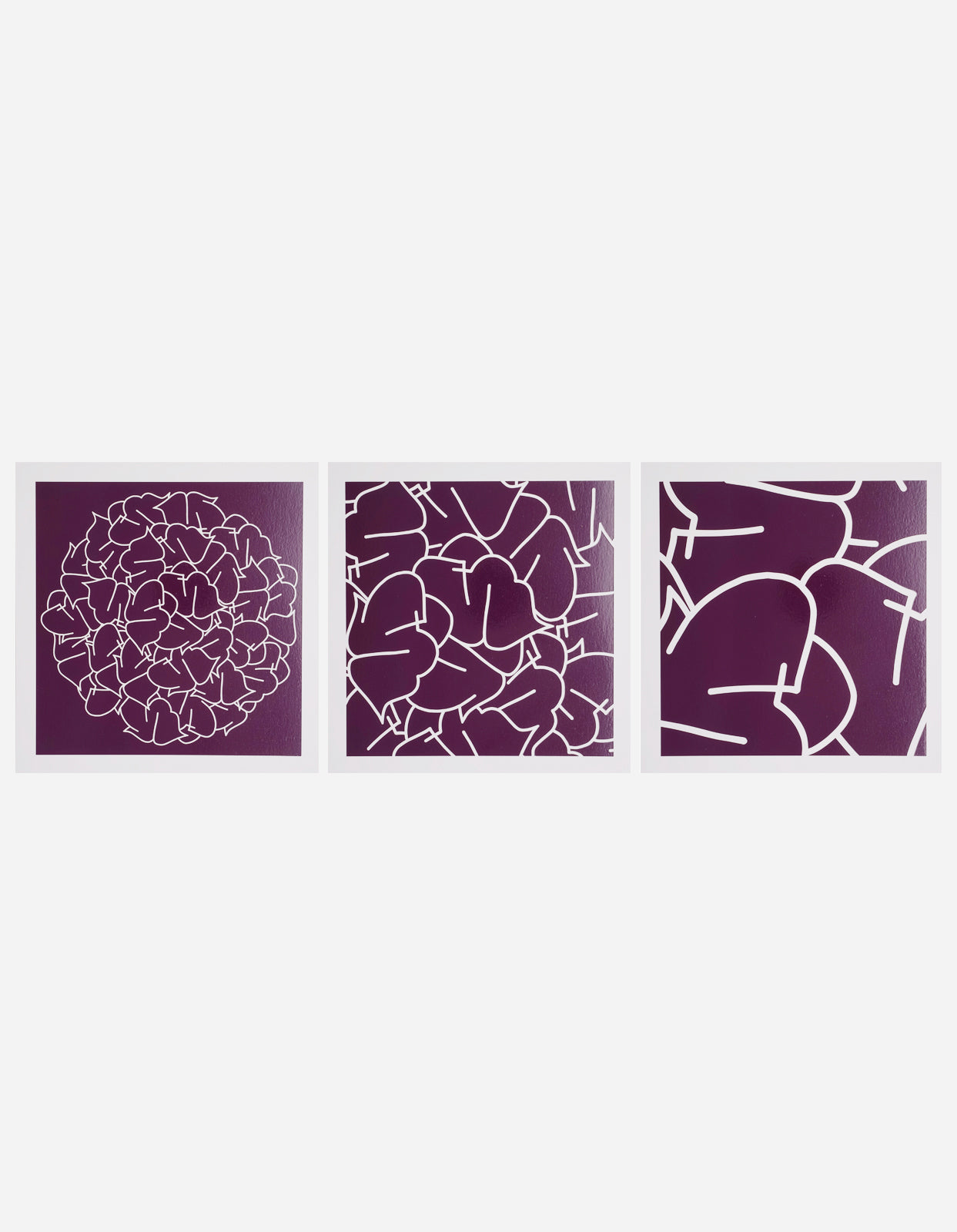 YE-102,

103 & 104 Triptych

Purple

Regular price

£750.00

Sale price

£750.00

Unit price

per

YE-102, 103 & 104 Purple Enamel on paper

A throw up represents lasting intervention. Through endless repetition, the roughness of a throw-up is eventually refined throughout a writer's career.

Drawing inspiration from 'Powers of Ten' by Charles and Ray Eames, Teach harnesses visuals references from the short films and reimagines them using his YE-81 design – converging into a maelstrom of throw-ups.
90 x 30 cm (30 x 30 each)
Signed on front

This artwork is excluded from the free shipping promotion. The standard shipping costs on this item are: UK £20, Europe €40, USA $50, Rest of World £60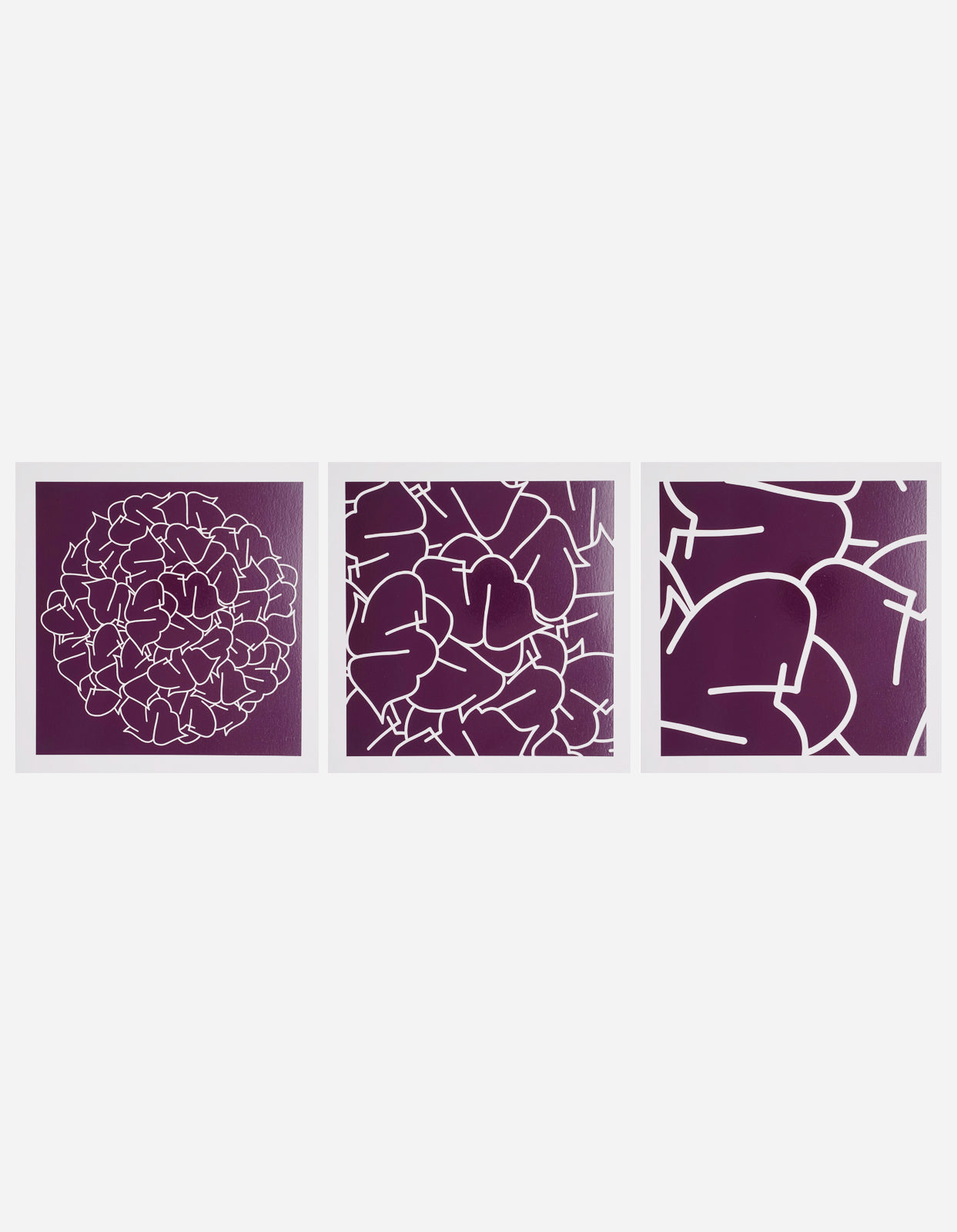 Art
Explore Artwork from Maharishi guest artists including Teach, Futura, Neckface, and Myoshka
Show all products